Another Paver Driveway Clean & Seal!
Our team recently had the great pleasure of working with this homeowner in Land O' Lakes Florida to restore and clean their paver driveway. From frequent use, the driveway was riddled with stains from automobile fluids and mold.

Our team mobilized and cleaned, restored, and sealed the homeowner's driveway to protect and preserve it! The end result turned out great and our client couldn't be happier with the service received.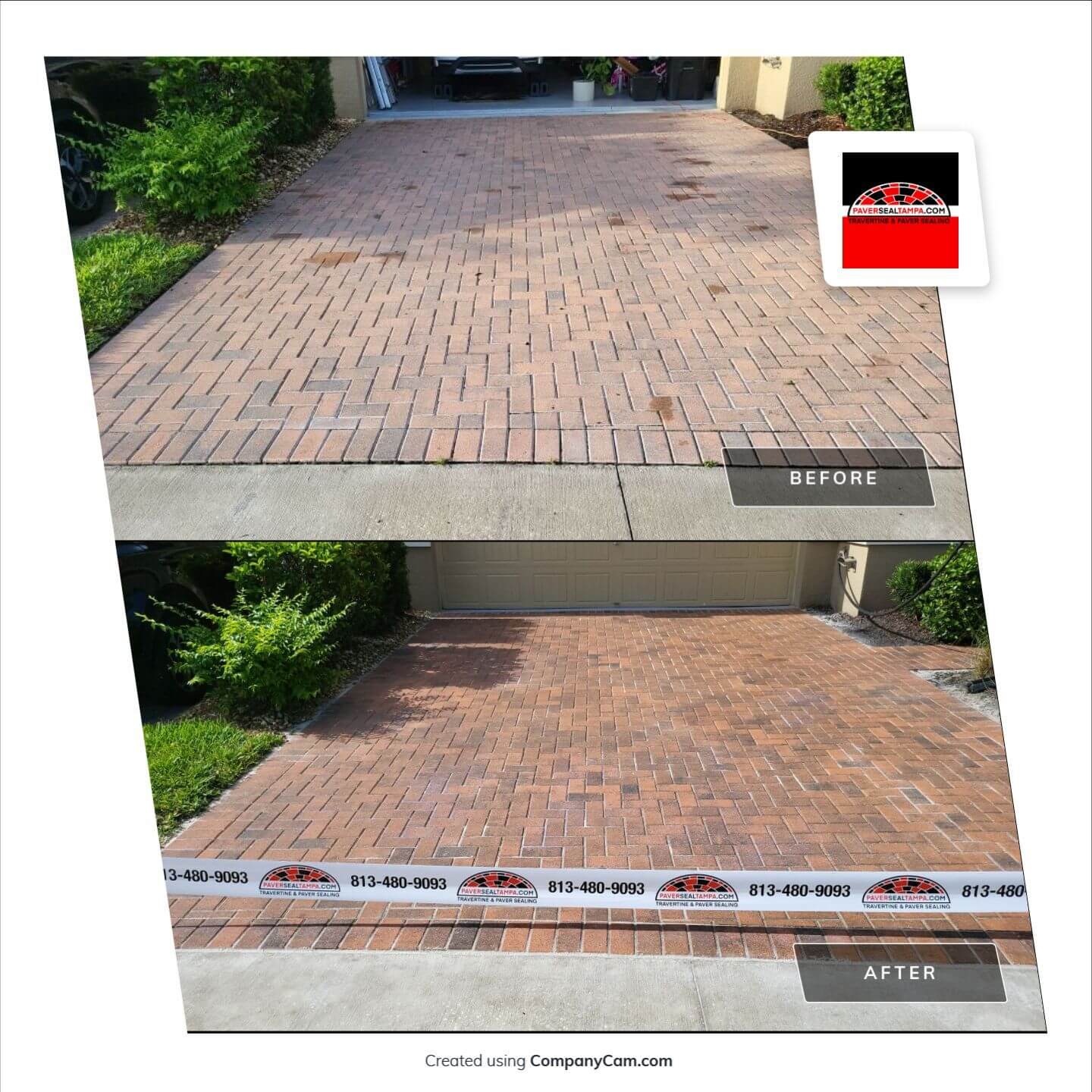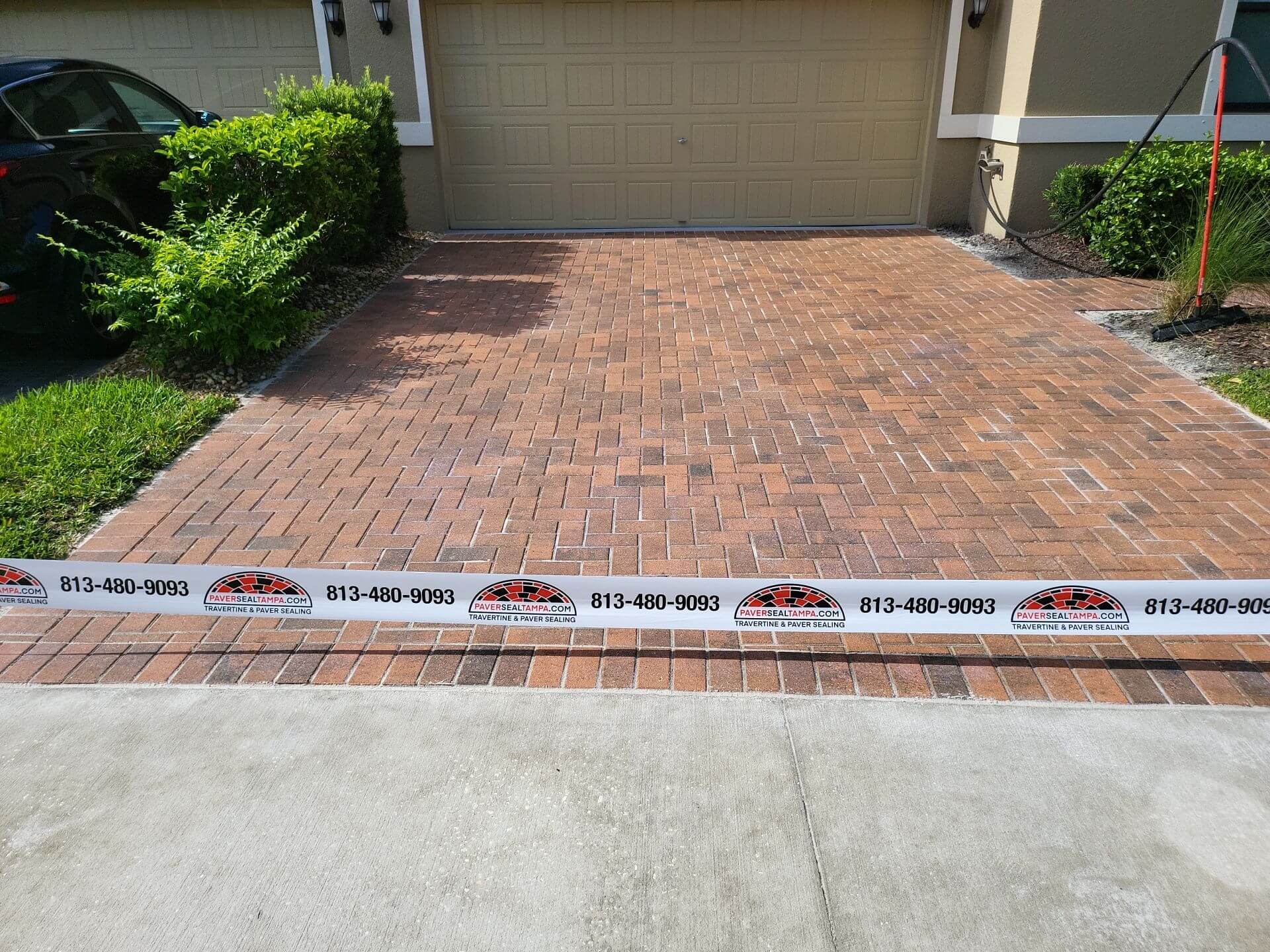 We Put Our Name On Every Job
At Paver Seal Tampa we strive to exceed expectations and deliver a final product that we are proud of… And you will be too! Contact our office today to get a FREE quote for your next project