Professional Sealer Removal & Restoration
There is nothing is worse than a failed sealer on your gorgeous pavers.

This frustrating situation happens often when homeowners let inexperienced and untrained individuals seal their pavers and travertine.

Whether you want to save a buck with a cheap consumer grade product or let the "handyman" type who "does a little bit of everything" take care of it. This is a surefire way to invite disaster!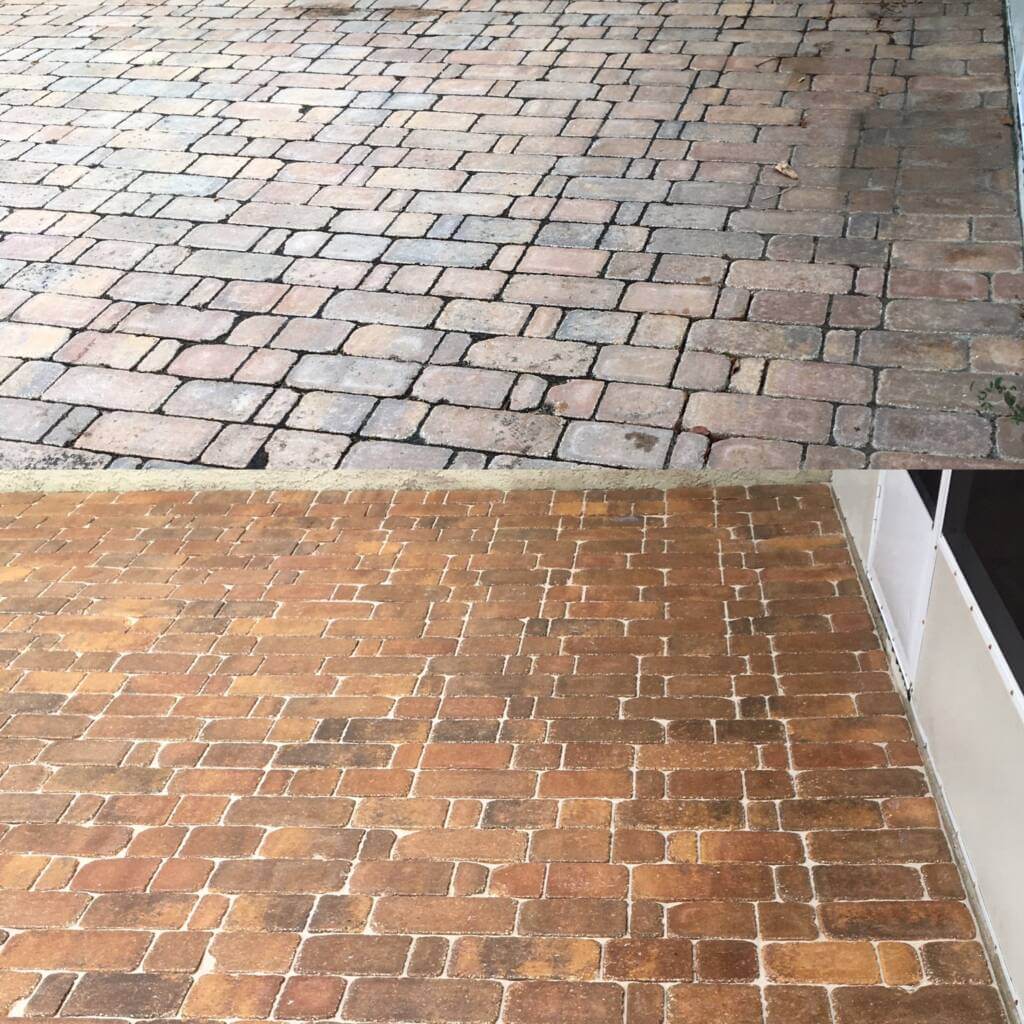 Our expertly trained technicians specialize in paver restoration. We have helped many of your neighbors get the most out of their pavers Breathing new life into them!

Avoid the expensive nightmare of stripping your beautiful paver systems in advance by hiring Pavers Seal Tampa to take care of your pavers in the first place!

Whether you need to get a failed sealer removed or want to seal your brick pavers for the first time…

We are partners with you Now and in the Future maintenance you will need in order to keep that amazing color and shine, Protecting your investment indefinitely.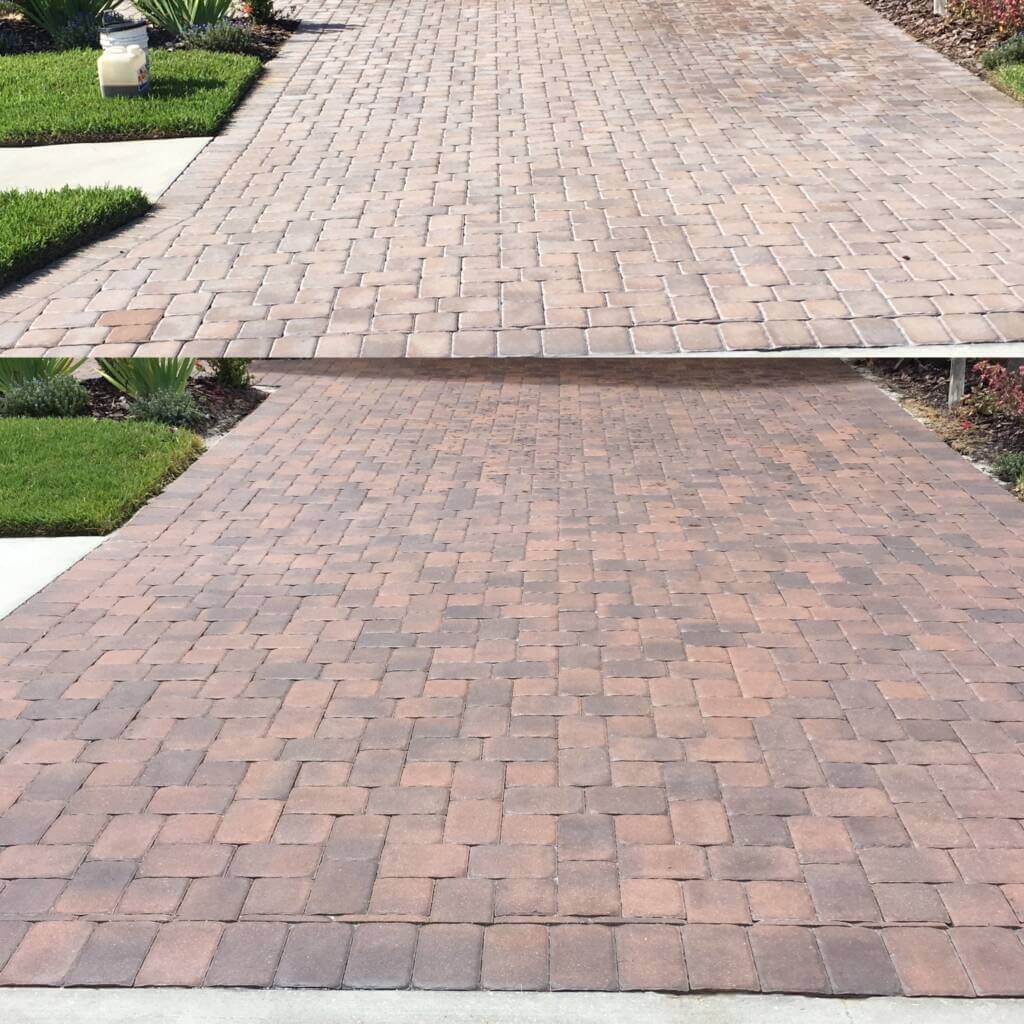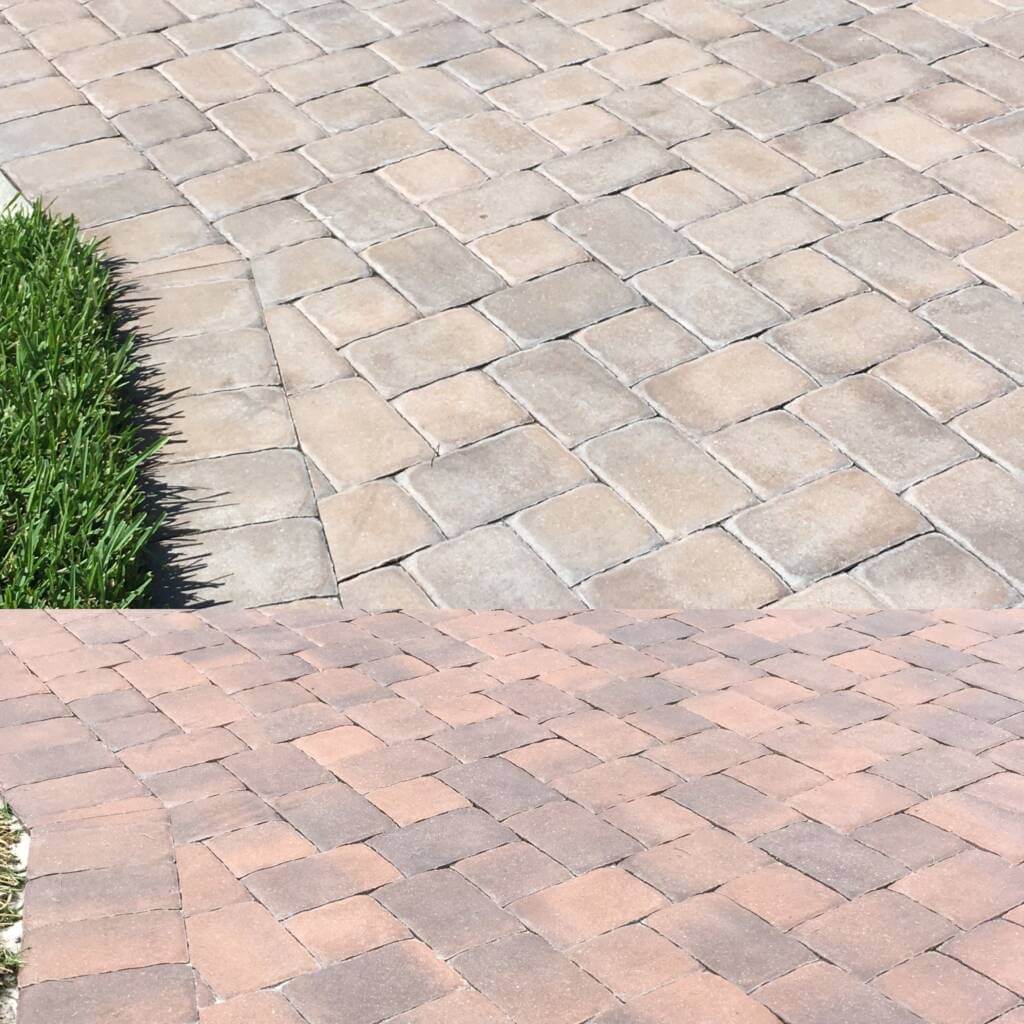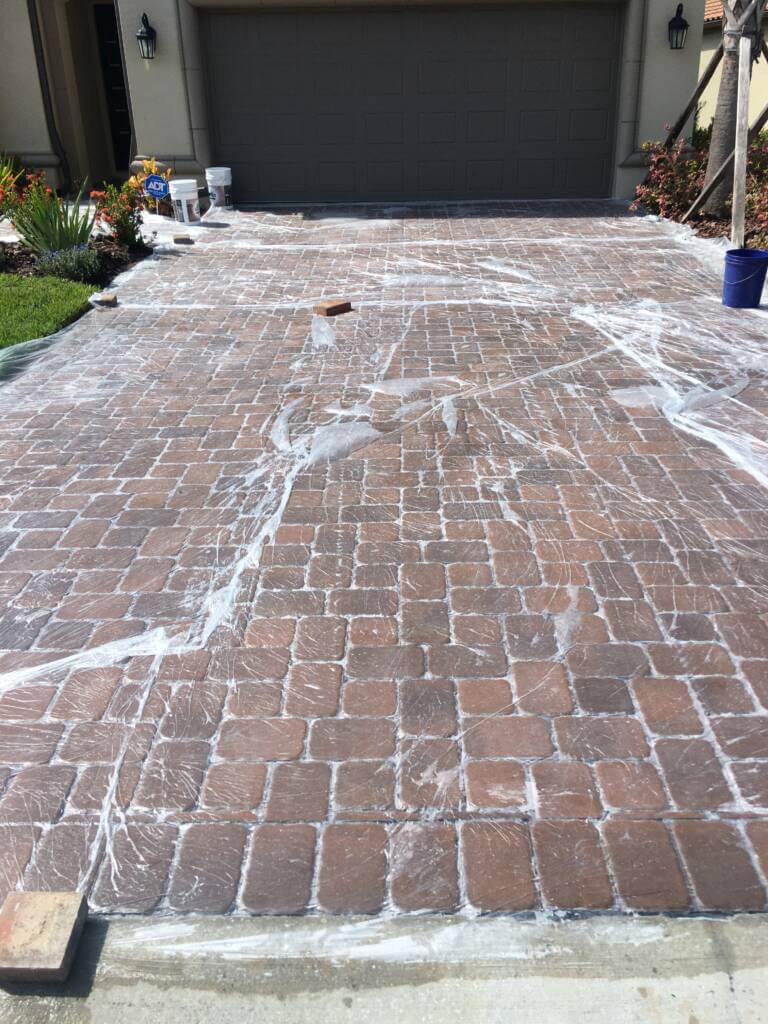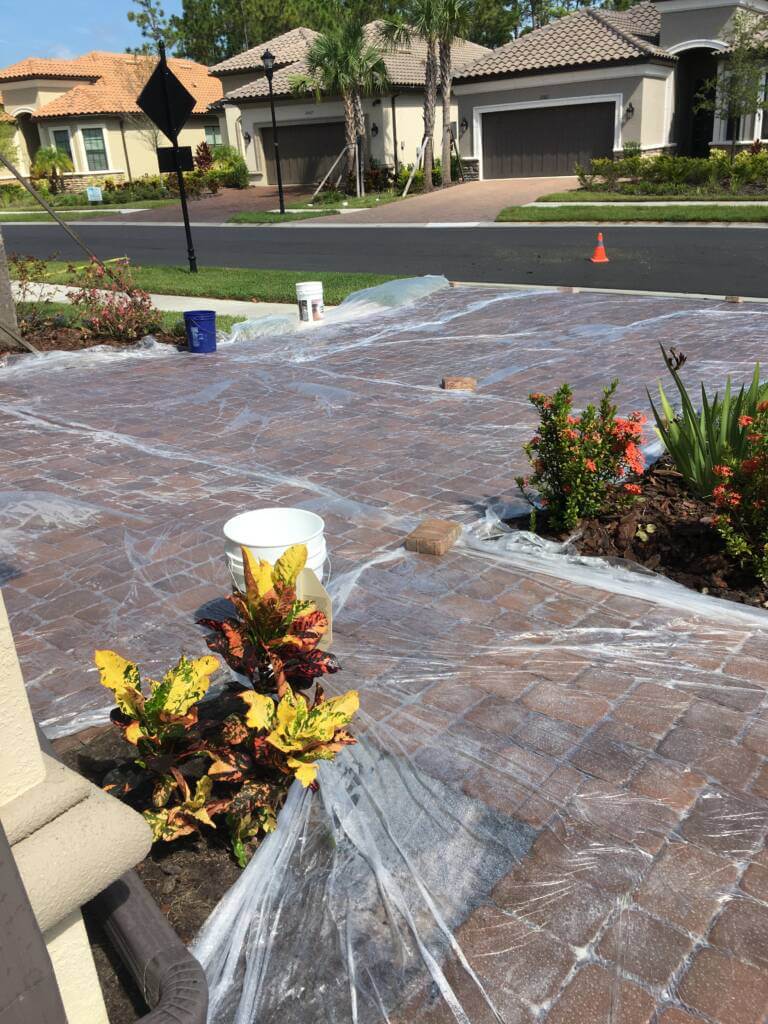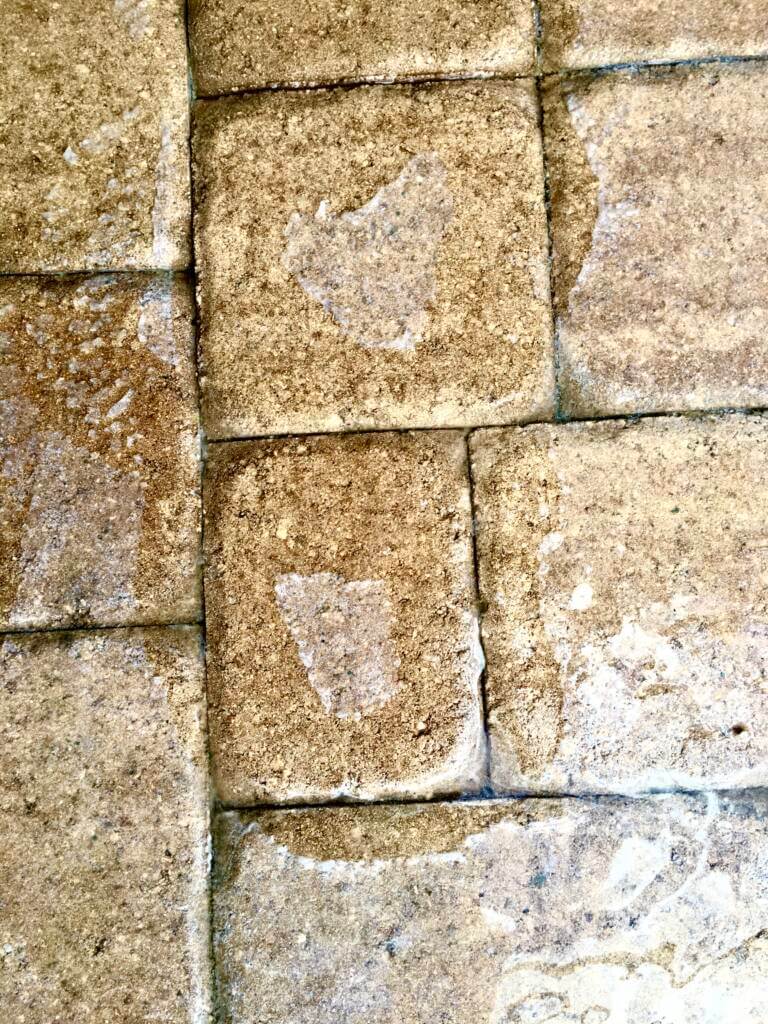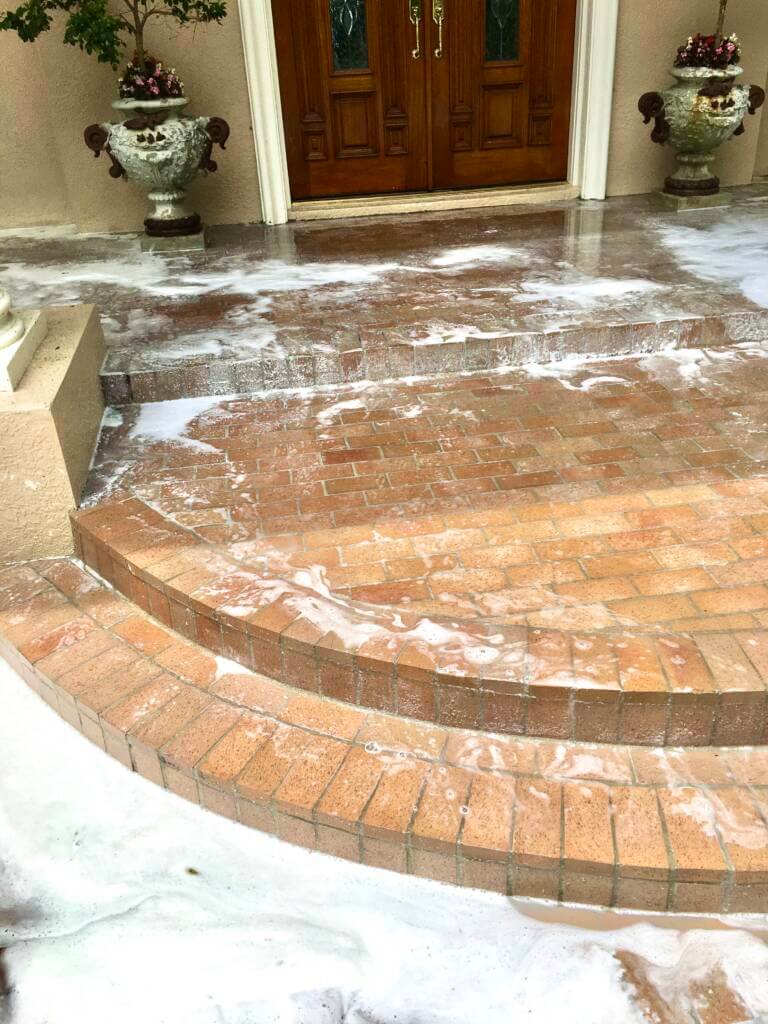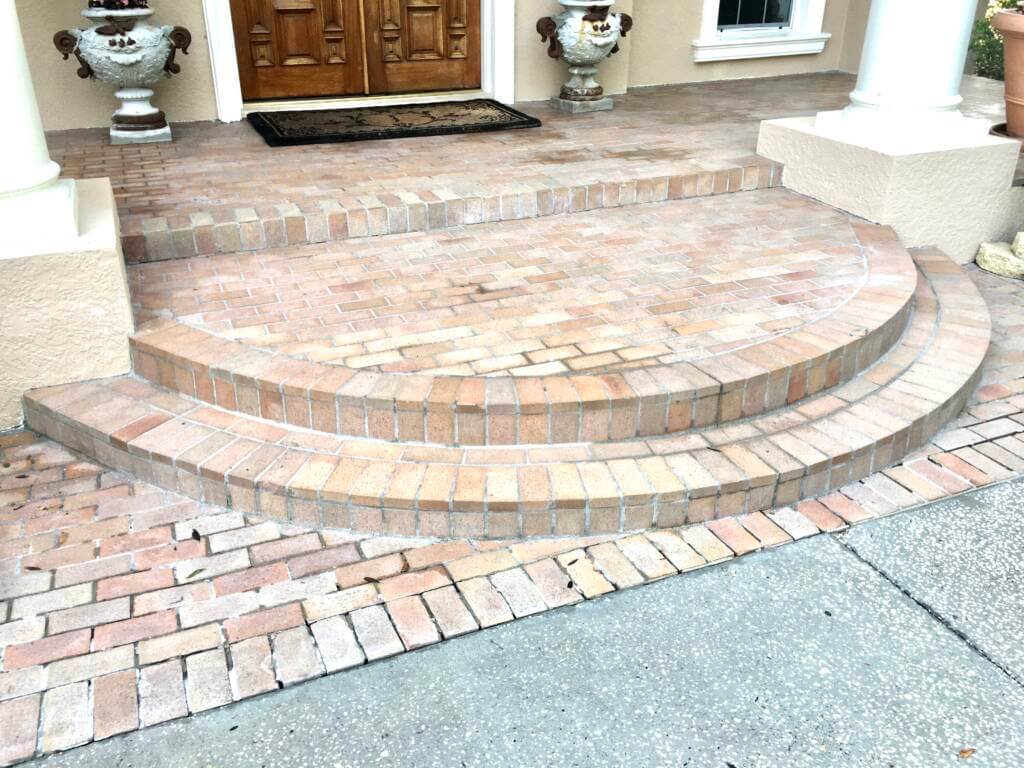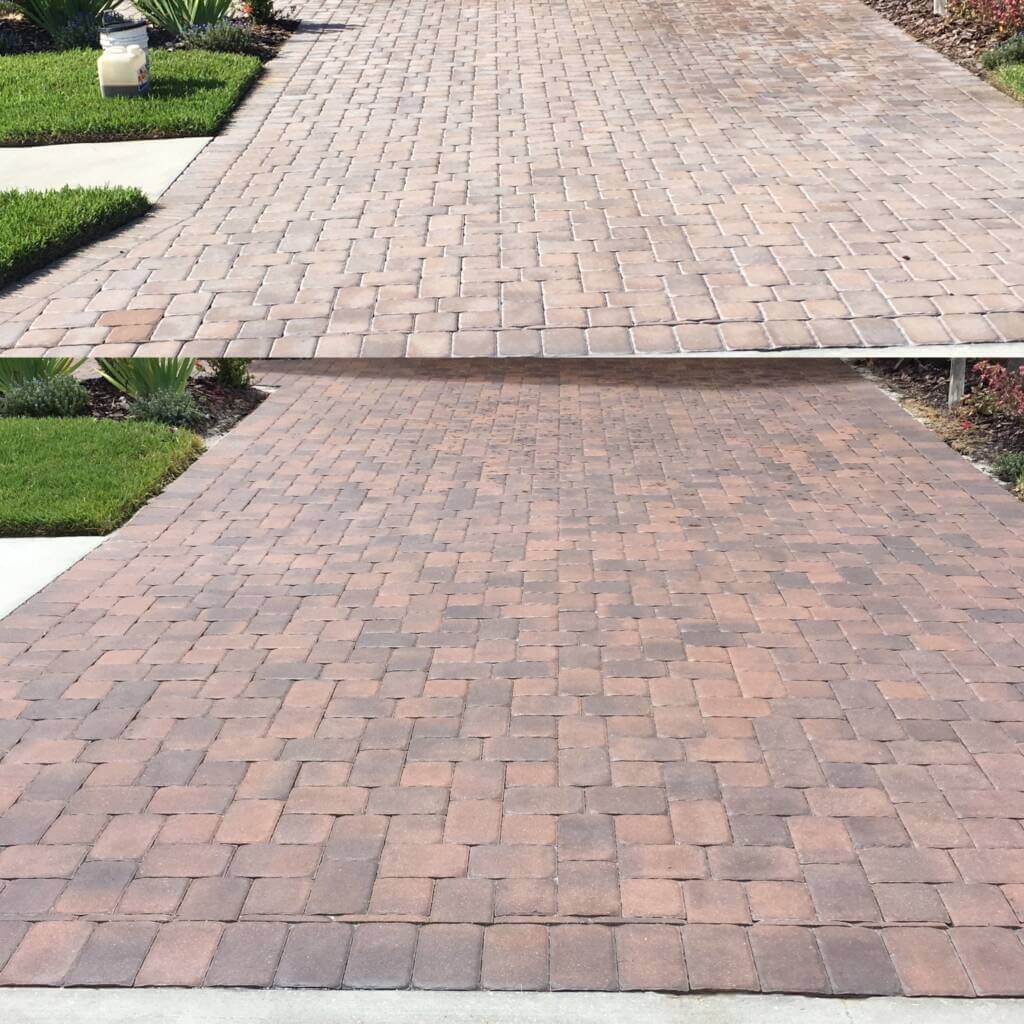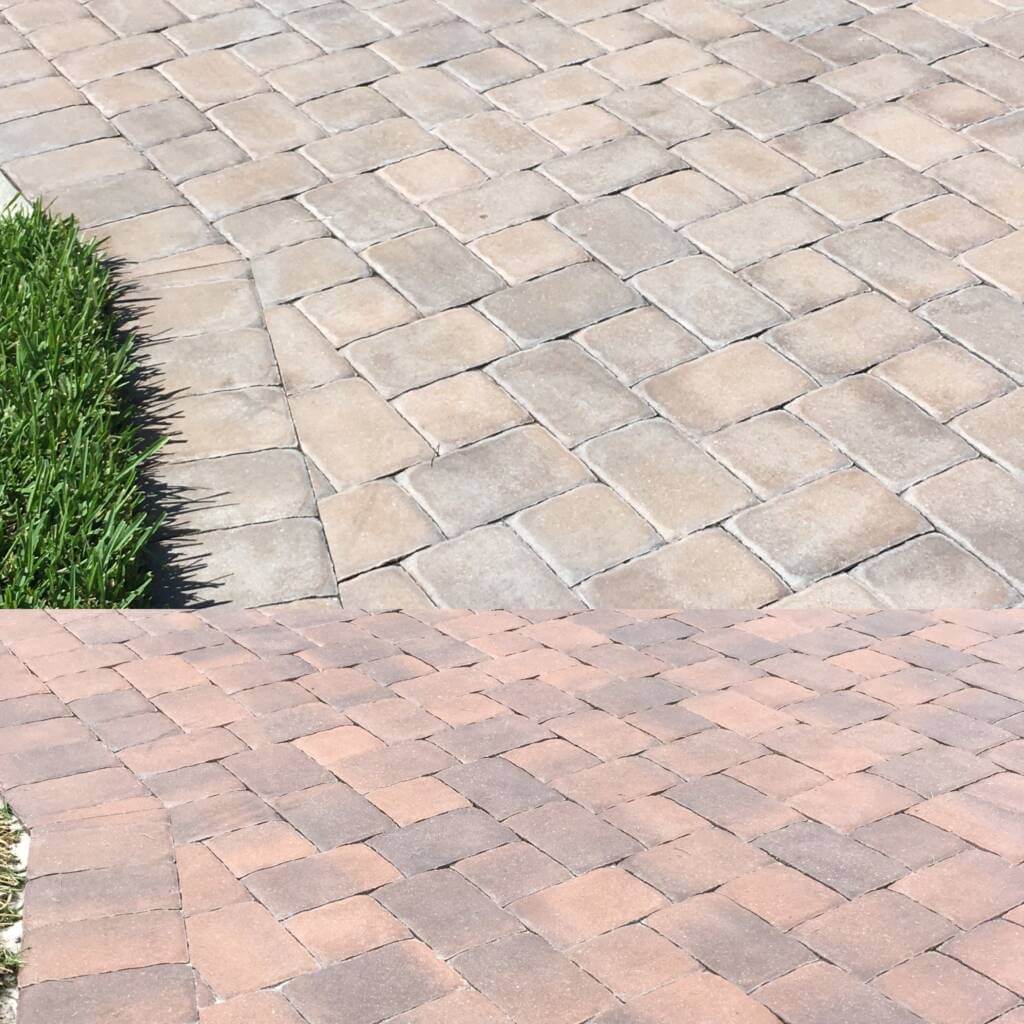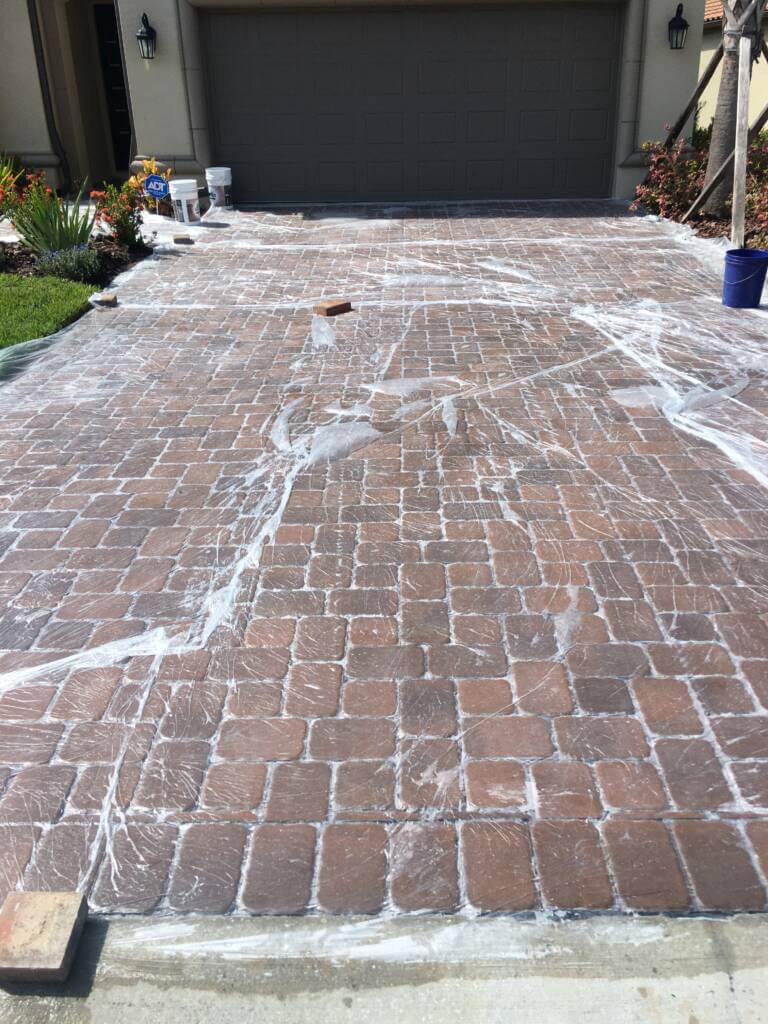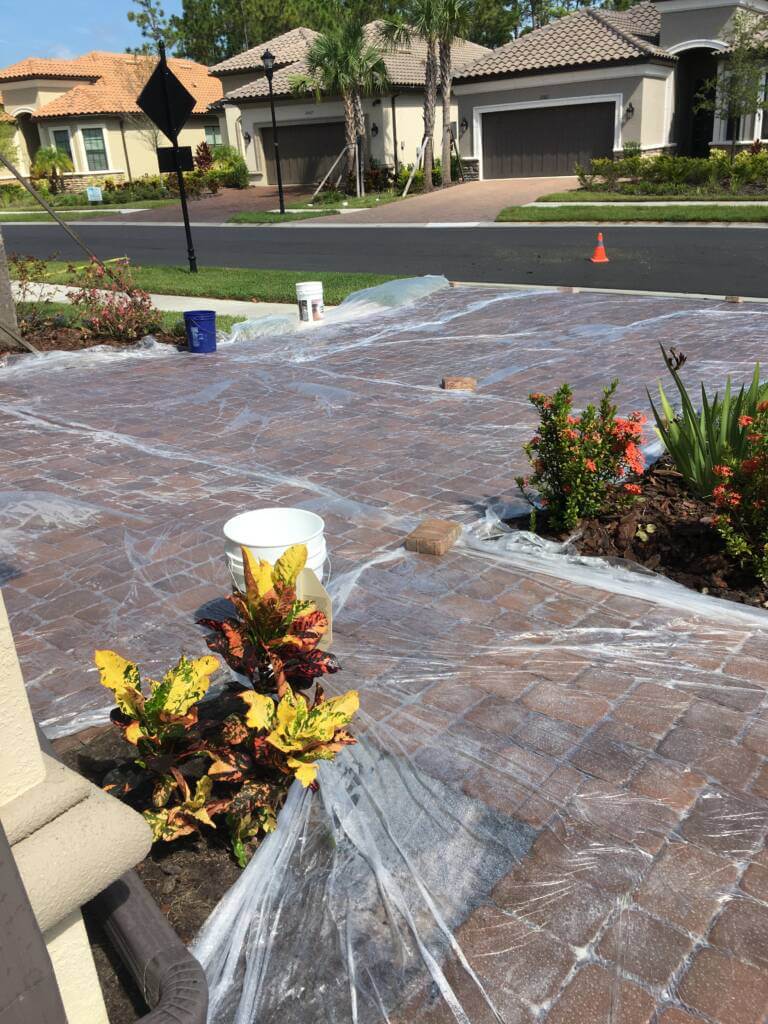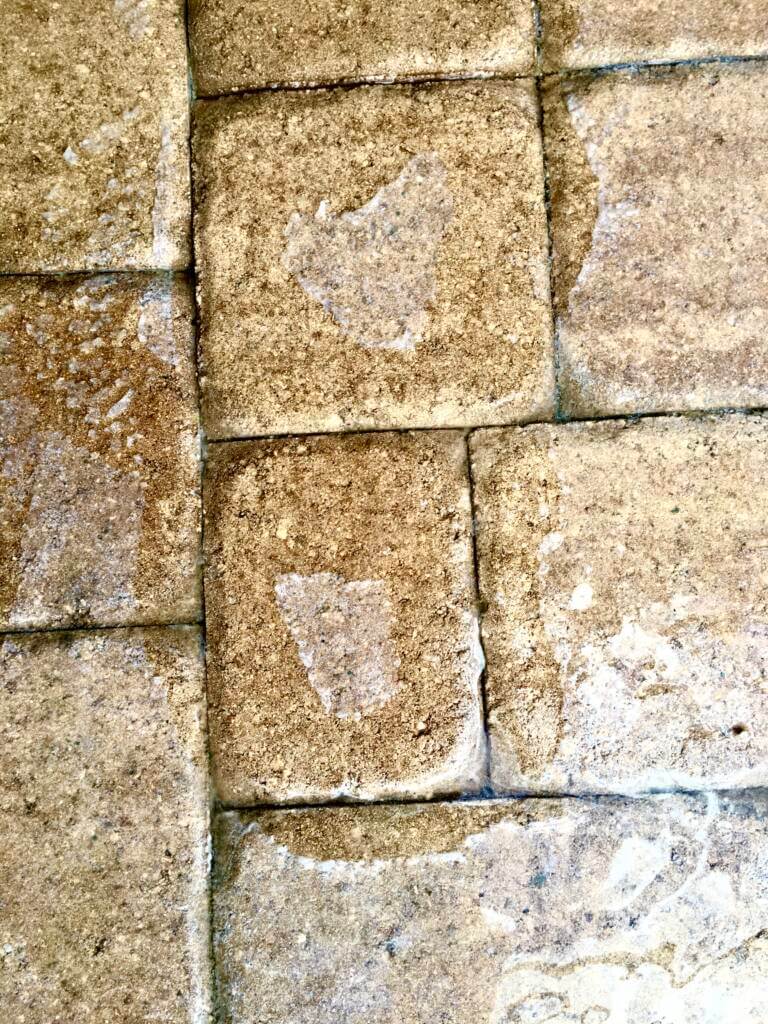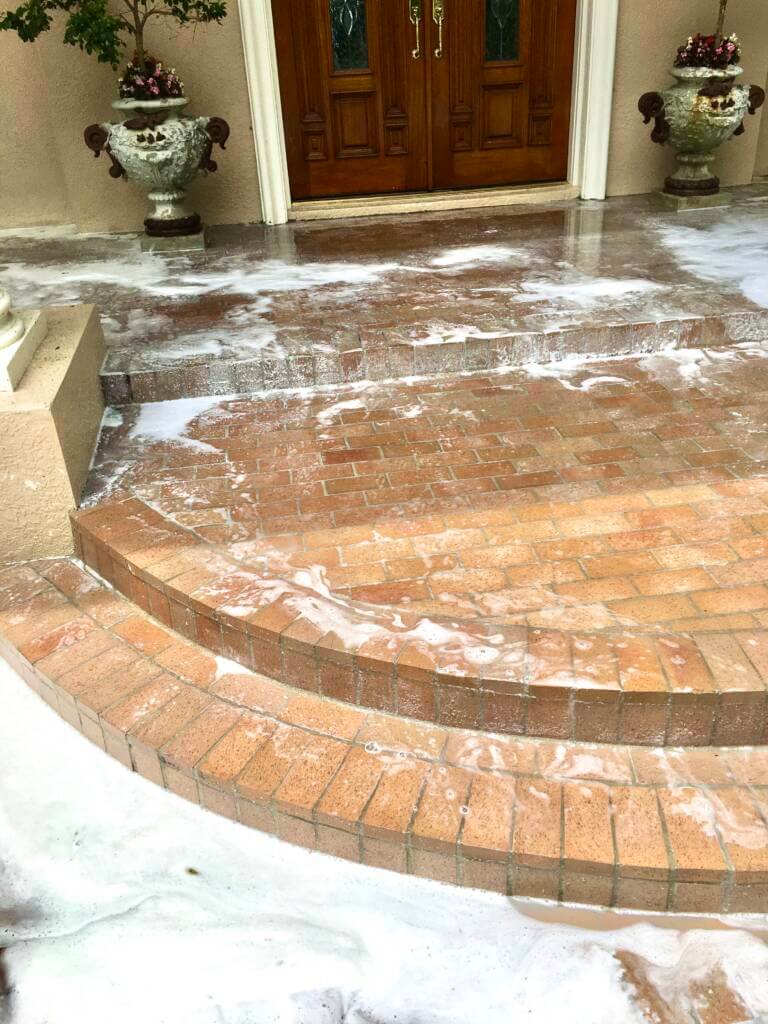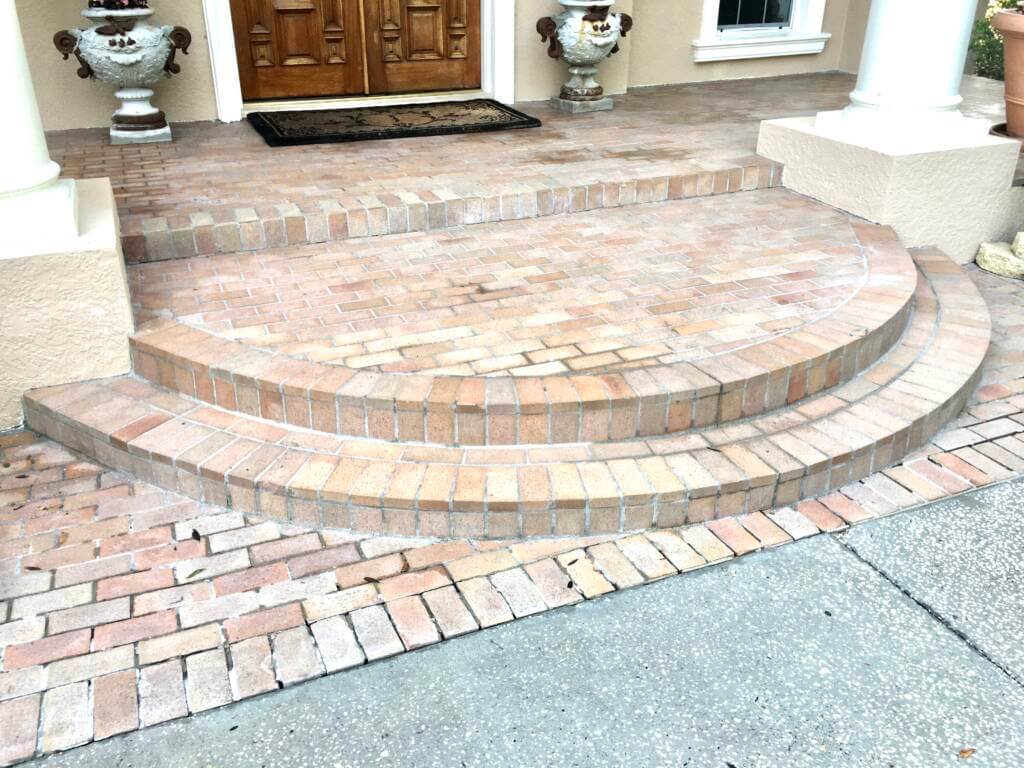 4 Signs Your Pavers Need Restored
How do you know if your pavers need stripped and restored? While there are many signs that point to restoration as the best solution, the following 4 items will clearly point to a need for your pavers to be stripped and restored:
White hazy Blemish that remains even when stones are wet
Flakey Blotches on random edges of pavers
Stripes of heavy sealer application from roller marks
Dullness of color while still preventing water penetration as if the paver is sealed still
Failed sealer appears as flakey, white, blotchy patches covering the surface of the pavers. It can blemish the whole surface or appear spontaneously across various areas of the paver system.

Bottom line is… This hazy frosted-over look is awful to look at and must be professionally stripped and resealed in order to get the best results and have the pavers looking great again.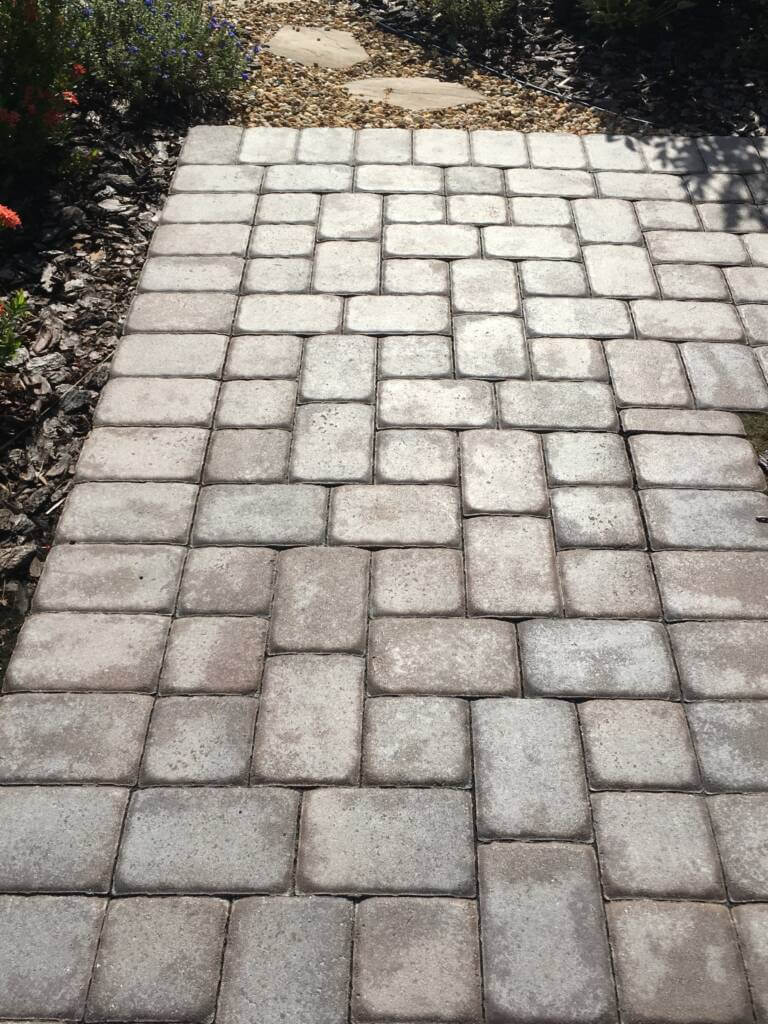 What Causes Paver Sealer To Fail?
Improper product for the climate or surface: The constant moisture and high water table throughout most of Florida calls for a better suited product Such As Ure-Seal by Innovative Concrete Technologies. Different types of stones call for different sealers.

Poor Application: Products that are not suited for this climate are available for your purchase at cheap prices at every big box home improvement store. What's more is these products require Extensive and Drawn out application Techniques taking three times longer to avoid product failure. More often than not despite all efforts, the job still frosts over revealing inconsistencies and causing sealer failure within 6 months to a year

Lack Of Knowledge And Training: Every Paver Seal Tampa Technician Is Paver Seal and Restoration Certified to provide the highest level of expertise on every project.

Save A Penny Approach: Lets face it, anyone who is handy can power wash and seal some pavers right??? " I'm not paying for something I can do over the weekend."

Cheap Sealer is Sold as commercial grade products and are available everywhere for the do-it yourselfer and handymen jack-of-all trades types.

Many people wish they never attempted it way before things start to haze!

Even Local Contractors do not have the right approach to get the best results. I hear them tell me all the time they "stay away" from sealing jobs!
Why Your Sealer Failed
Sealer Fails when a film forming sealer is applied to brick pavers and travertine stones and traps moisture underneath.

A film forming sealer is a sealer that does not penetrate the surface it is sealing, creating a layer of protection on only the surface of the stones.

This Film Traps Moisture from escaping from the ground beneath the stones. Over time the moisture builds up appearing as hazy white ugliness. This moisture can also build up what's called hydrostatic pressure eventually causing stones to crack!

Did you know…

Sealers work differently depending on the stone itself as well as the climate and ground moisture.

When it comes to Oil, Acrylic, Xylene or any other "lene" based sealers… These are all examples of form-filming sealers and are based on outdated technology.

Do not let anyone use these products on your stones. Plain and simple.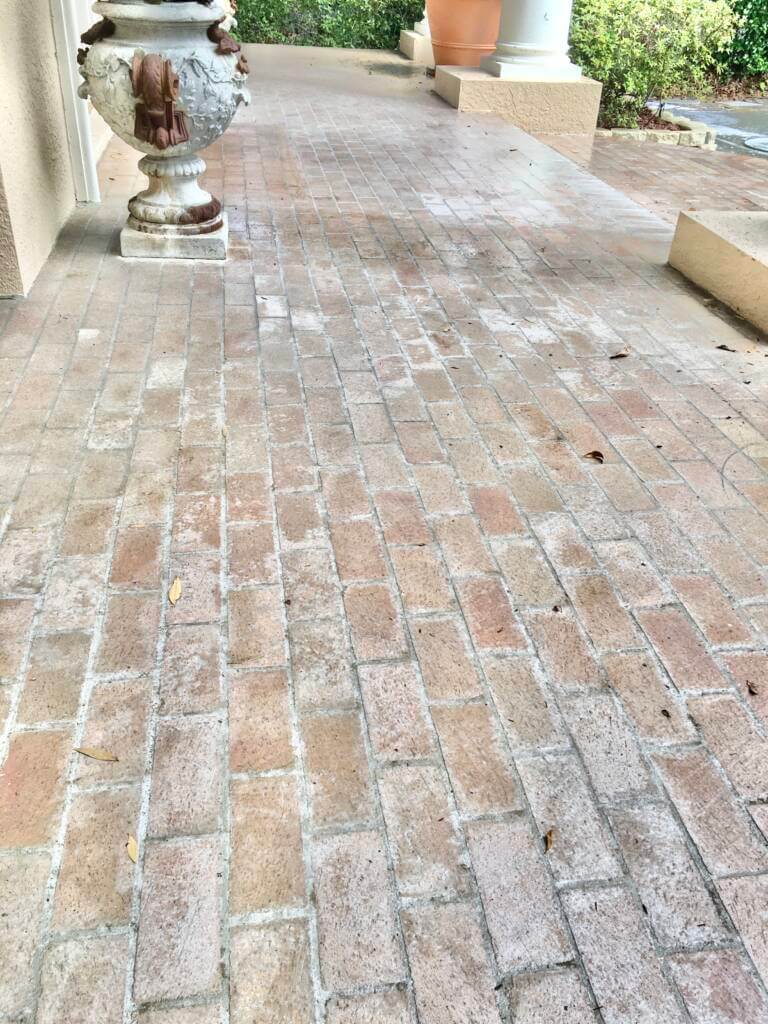 We Are Dedicated To Providing Outstanding Service
At Paver Seal Tampa we utilize the Innovative Concrete Technologies line of eco-friendly commercial Products Including Ure-Seal, Stone Show, Ure-Shades for color enhancement, as well as their powerful line of Bio-Strippers and Degreasers.

Ure-Seal is such a durable and flexible sealer it is even used at places like NASA's Kennedy Space Center.

With this incredible line of versatile products combined with our expertise and customer service, we can provide a wide range of sealer related maintenance services to meet your needs.

Fill out our Lead Form For a Free Virtual Quote and we will contact you Via your preferred method to discuss your unique project.

You don't have to live with ugly, failed sealers masking the natural beauty underneath.

We can help restore your brick pavers with professional Paver Sealing and Restoration services by Paver Seal Tampa.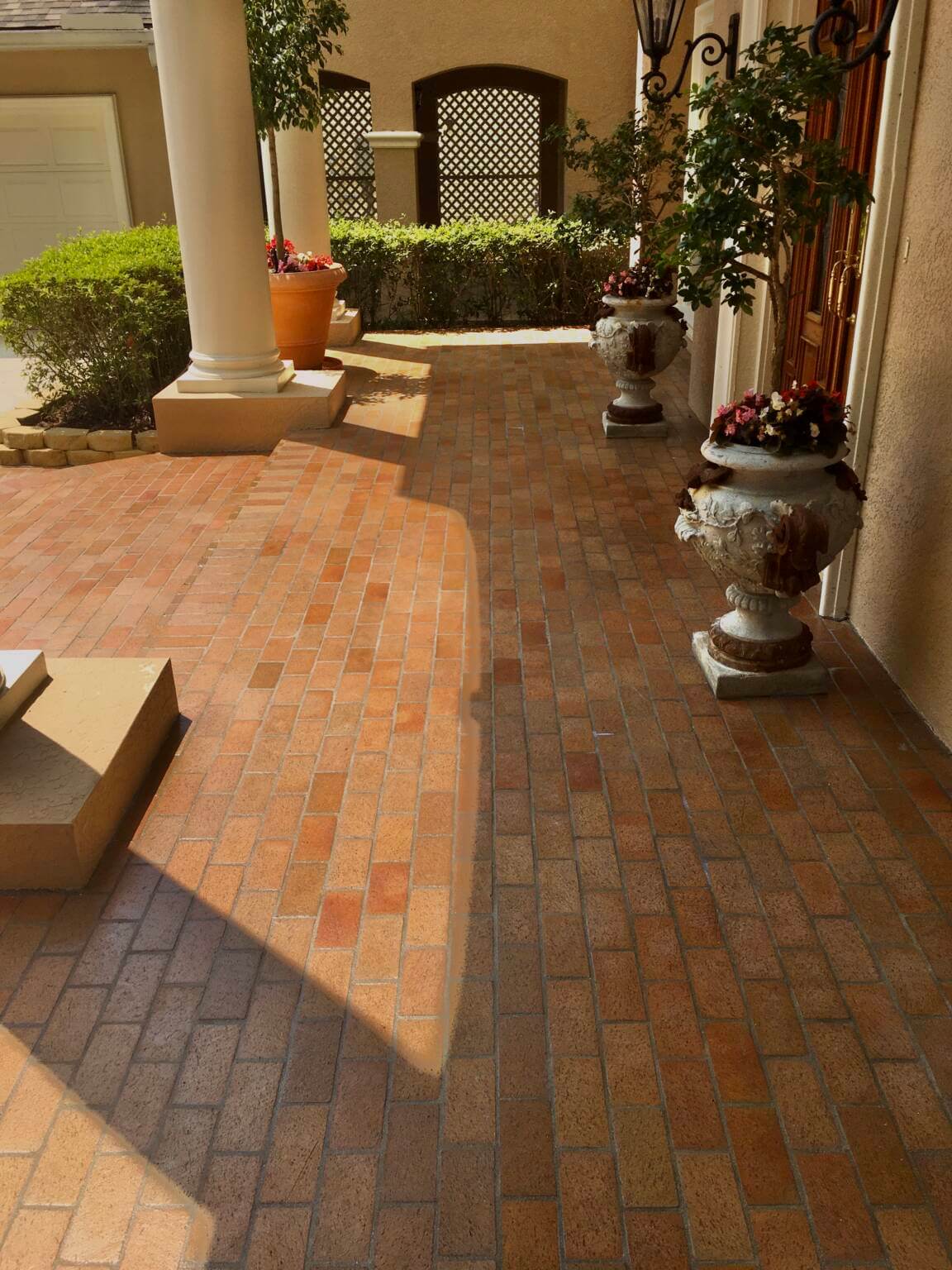 Affordable Paver Sealer Removal & Restoration
At Paver Seal Tampa we strive to exceed expectations and deliver a final product that we are proud of… And you will be too! Contact our office today to get a FREE quote for your next project