PaverSeal Tampa
Take your travertine to the next level with professional travertine sealing services
Expert Travertine & Natural Stone Sealing Company
Highly Competitive Prices
Family Owned
Unmatched Reputation
Highly Skilled Technicians
Same-Day Estimates
Licensed and Insured
Fast Completion of Projects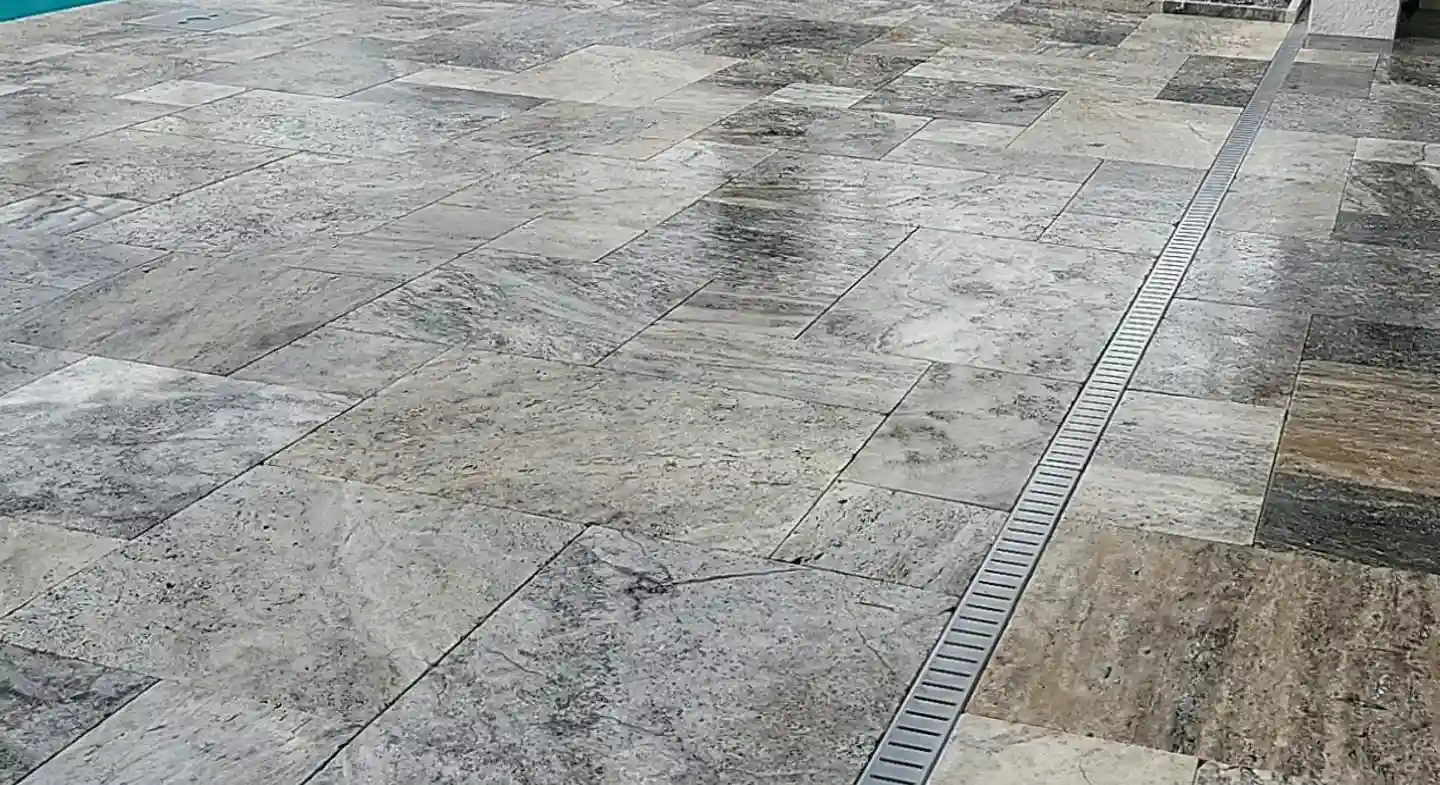 Enhancing Your Curb Appeal: 
Unbeatable Value
Our mission is to boost your property's curb appeal and enjoyment by beautifying the look of your pool patio, lanai, driveway and more.

By professionally sealing your travertine, marble, or other natural stone, we protect your investment and ensure long-lasting beauty for years to come.

Enjoy highly competitive prices combined with our limited-time discount, making this the perfect season to invest in your property.
Elegant Beauty
Wet or Natural Look
Prevent Staining & Damage
Reduced Maintenance
Inhibit Weed Growth
Safeguard From UV Rays
Increased Stone Longevity
Read What Our Customers Have to Say About Our Travertine Sealing
Personalize Your Patio & Pool Deck
Travertine Sealing Options
Glossy Wet Look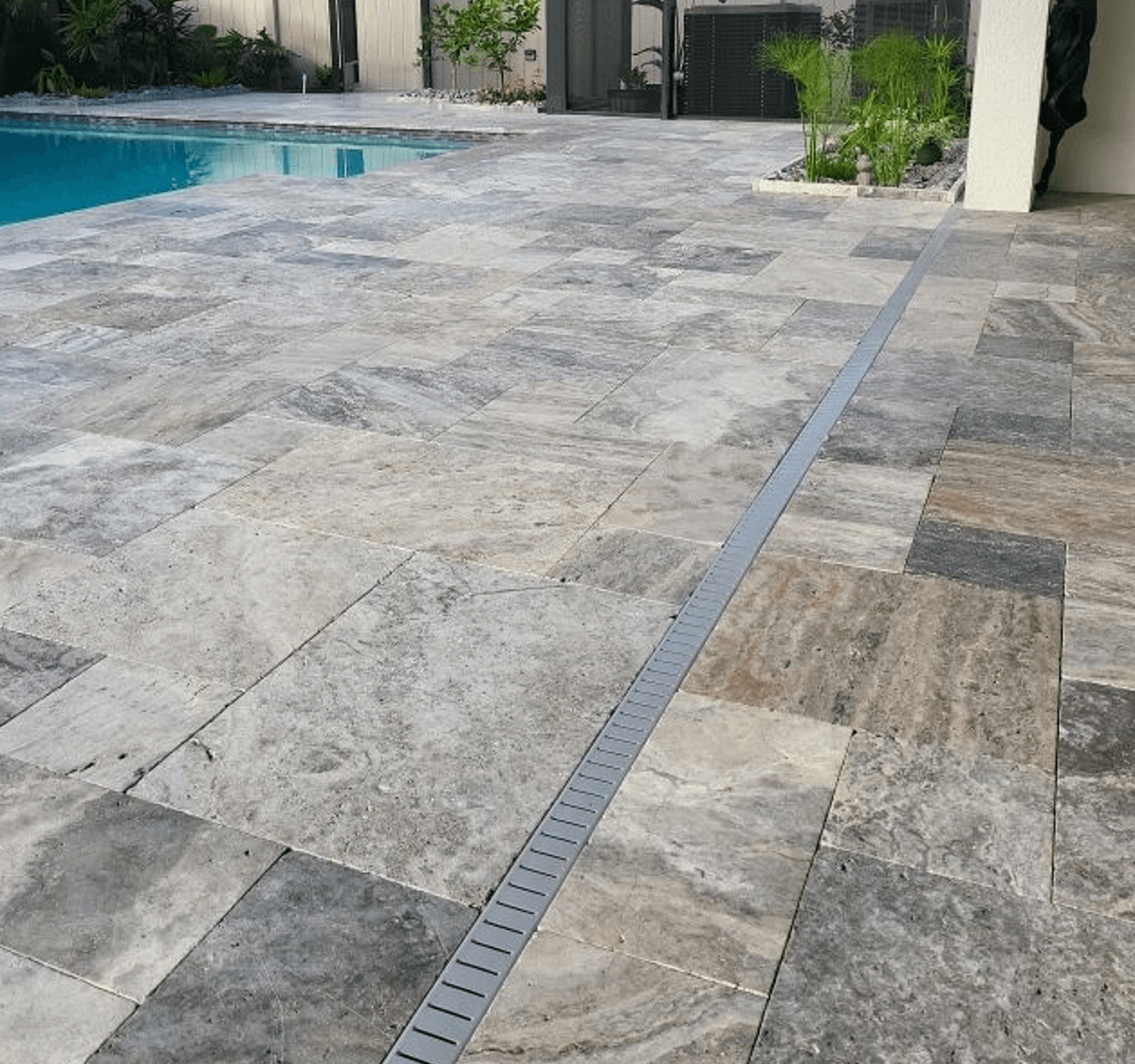 Natural Invisible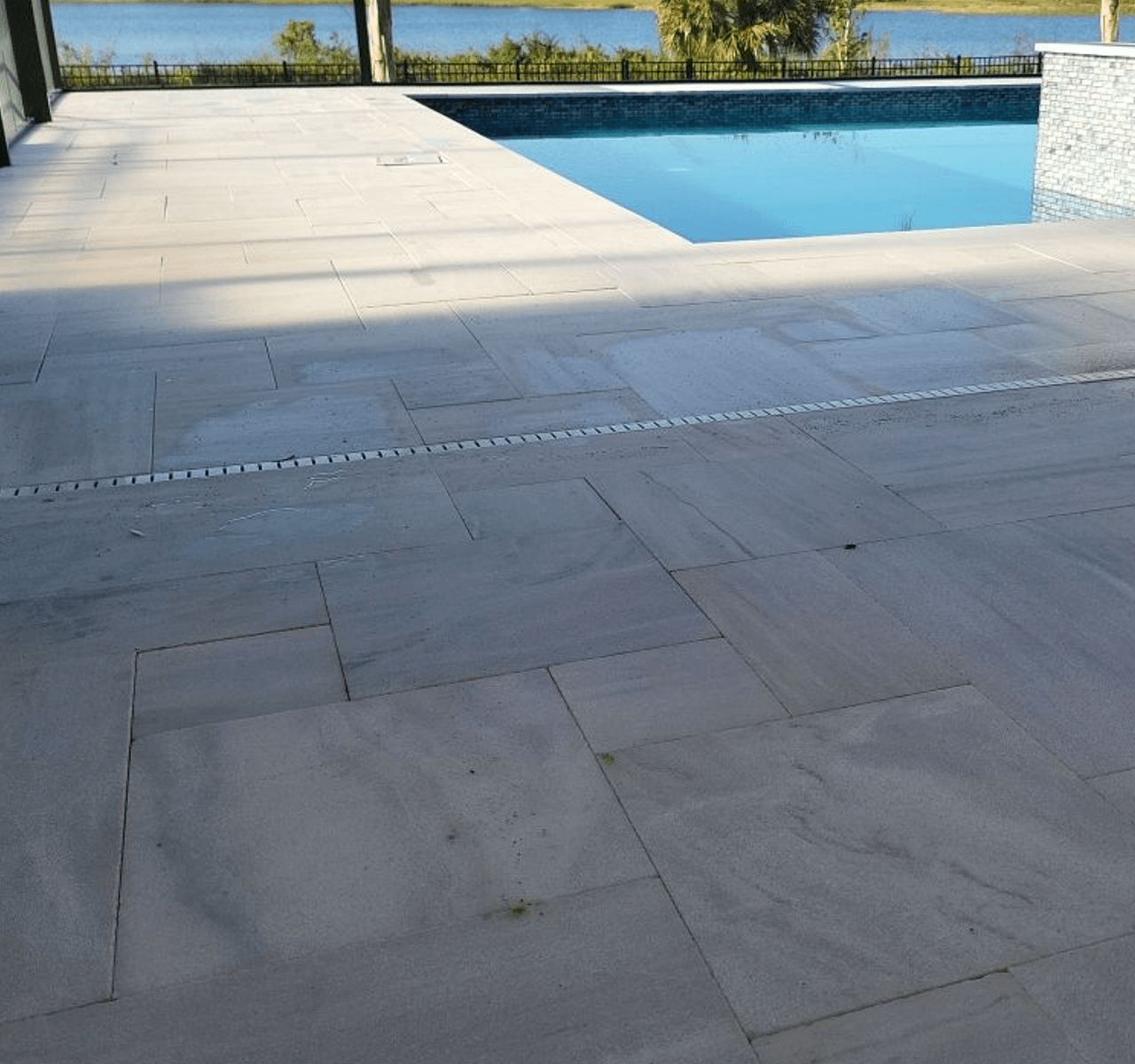 Natural Enhanced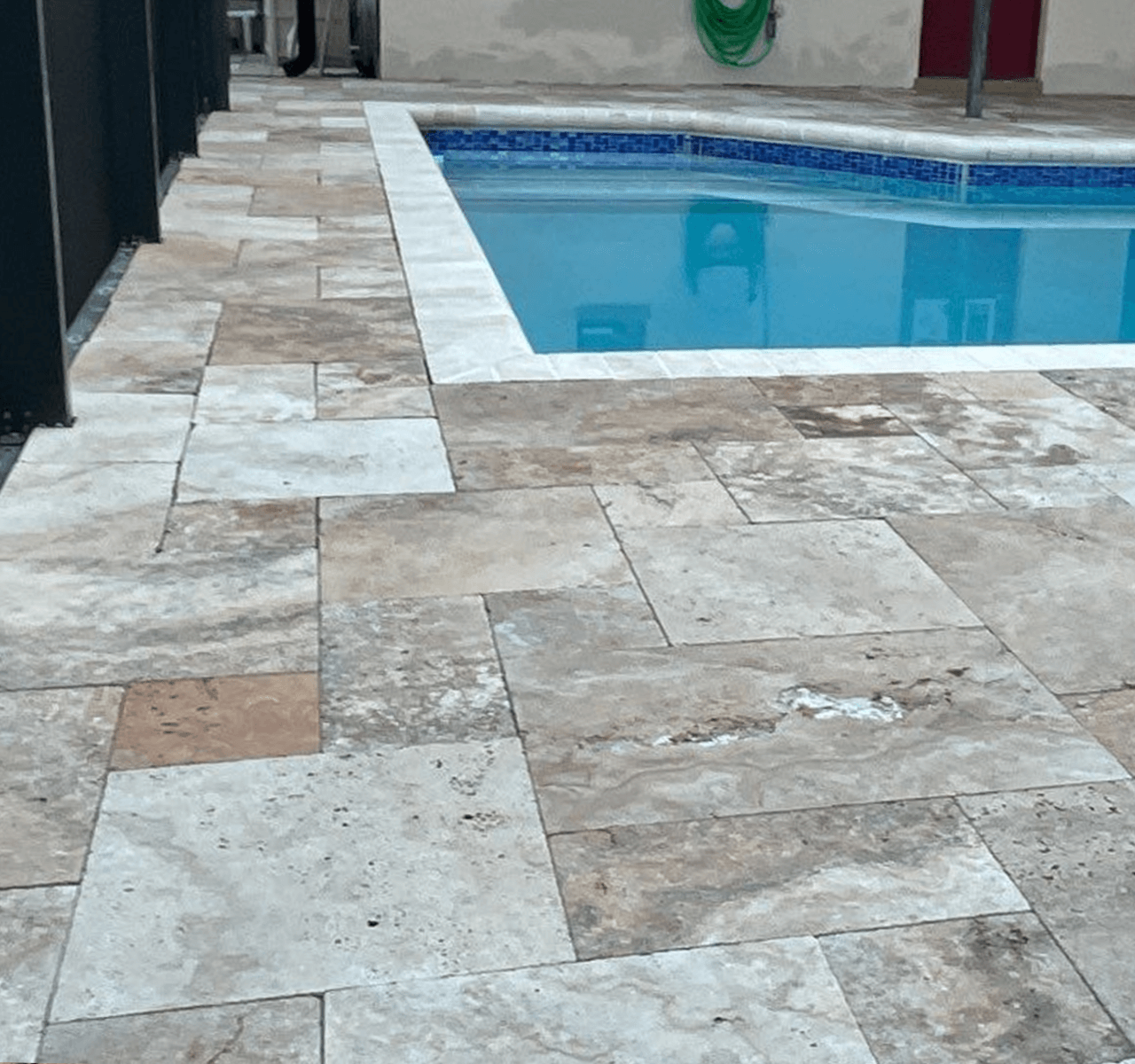 We provide same-day estimates, ensuring you receive prompt service and a clear understanding of the project's scope.
Professional Travertine & Natural Stone Sealing Services
Expertise and Efficiency:

Take The Next Step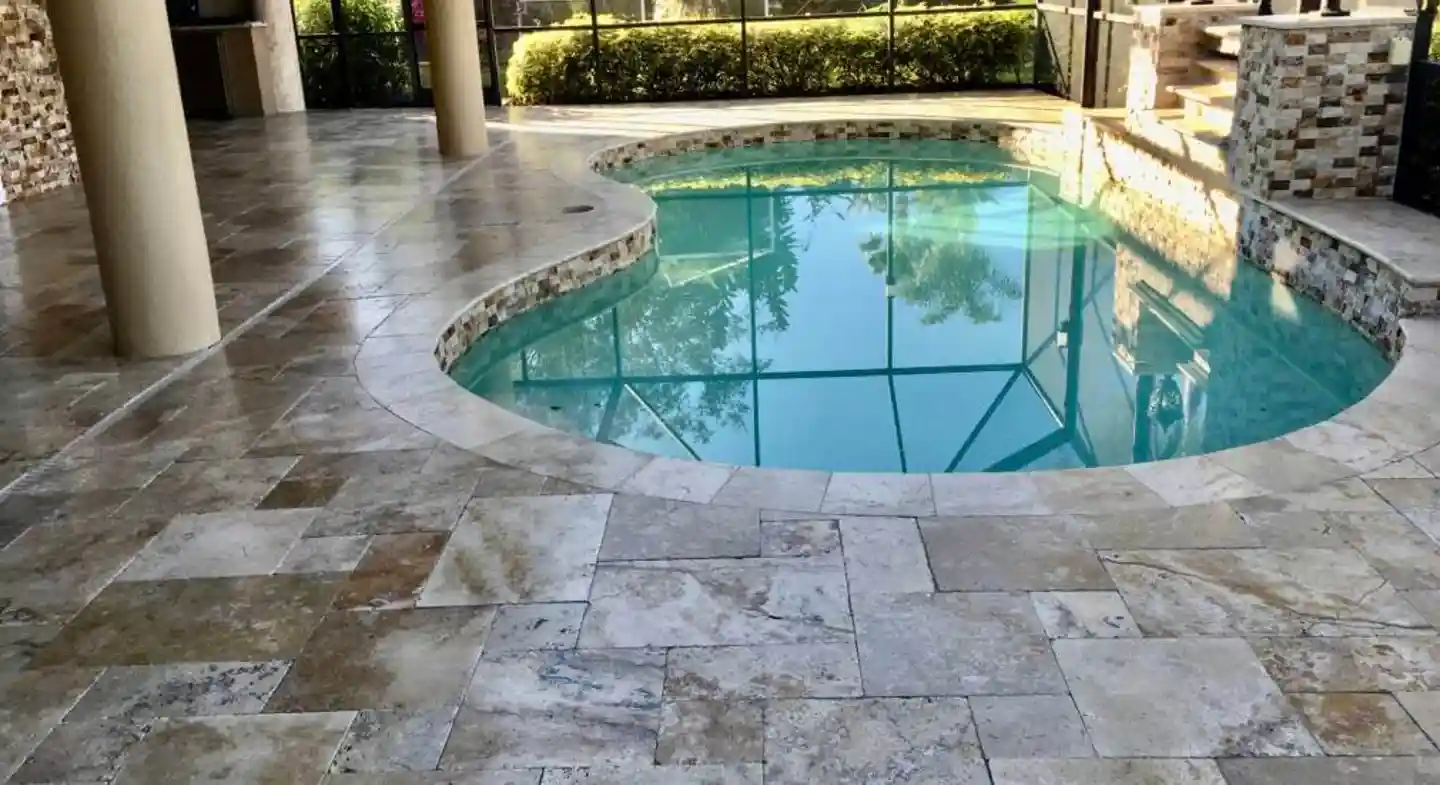 Professional Gear
Count On The Experts to Get The Job Done. Our Team Utilizes State-Of-The-Art Equipment.
High Quality Sealers
Our Commercial-Grade Products Look Fantastic. Trust Our Sealers to Deliver Exceptional Results.
One-Day Sealing Process
We Can Clean, Sand and Seal in The Same Day. Reduce Down Time and Enjoy Sooner!
Affordable Sealing Services
Excellent Prices on Professional Quality Services. Save Money & Enjoy Your Hardscapes Now!