Pool Deck and Driveway Paver Sealing in Wesley Chapel
Transforming Outdoor Spaces with Expertise and Client Satisfaction

We recently had the pleasure of working with Mrs. Hatcher in Wesley Chapel, who reached out to multiple contractors for prices and information regarding her pool deck and driveway paver sealing project. Understanding her concerns and the specific requirements of paver sealing in Wesley Chapel, we took charge of the project and successfully revitalized her outdoor areas. The end result left our client thrilled and immensely satisfied with our exceptional paver sealing services.

Our expertise in paver sealing allowed us to deliver outstanding outcomes for Mrs. Hatcher's pool deck and driveway in Wesley Chapel. By providing professional sealing services, we enhanced the aesthetics and durability of her outdoor spaces, ensuring they remain visually appealing and protected from the harsh Florida climate.

From the initial consultation to the completion of the project, our team maintained clear communication with Mrs. Hatcher, addressing all her queries and accommodating her specific requirements for paver sealing in Wesley Chapel. Our dedication to customer satisfaction and our commitment to delivering exceptional results allowed us to exceed her expectations.

With Mrs. Hatcher's complete satisfaction and delight with the transformed pool deck and driveway, we take pride in being the trusted choice for paver sealing in Wesley Chapel. Our team's expertise in paver sealing techniques and our in-depth knowledge of the unique considerations in the Wesley Chapel area ensure that we provide top-notch services.

If you're in Wesley Chapel and looking to enhance the beauty and longevity of your outdoor spaces, our paver sealing services are just what you need. Contact us today to discuss your project and experience the same level of professionalism, quality, and client satisfaction that Mrs. Hatcher received with our paver sealing expertise in Wesley Chapel.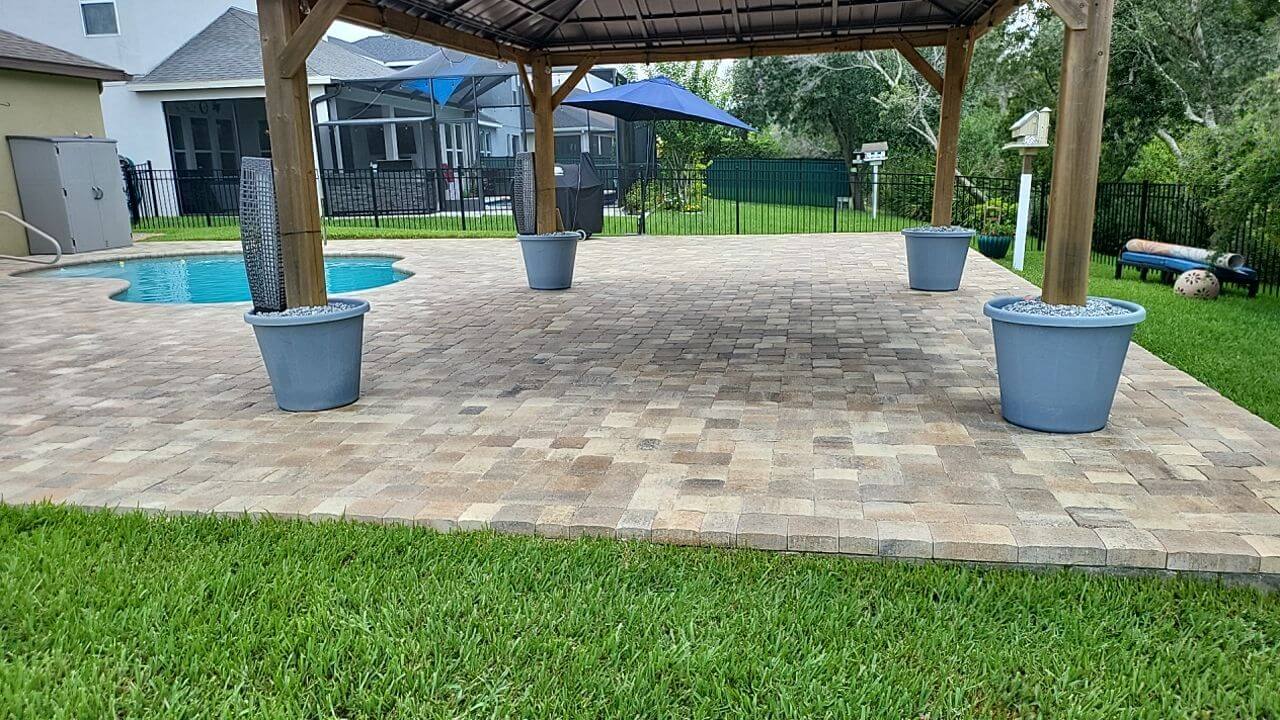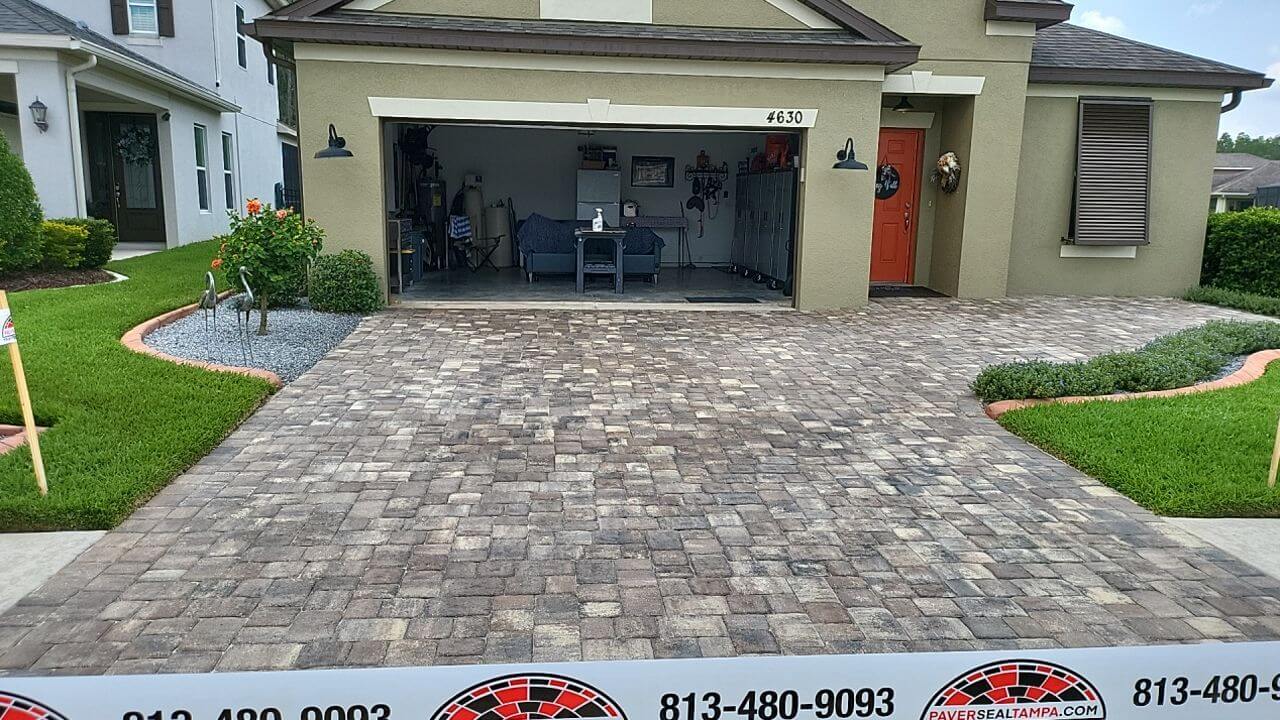 Learn More About Paver Sealing And Hardscape Care With These Articles.
Check out Some of our other projects your neighbors just completed with us!
🔎 Discover Our Complete Range of Services and Resources to Transform Your Outdoor Space!
🔹 At Paver Seal Tampa, we pride ourselves on being your one-stop solution for all your exterior cleaning and paver care needs. If you're looking for great information on paver sealing, travertine sealing, power washing, or concrete sealing, we have you covered. Our team of experts is dedicated to delivering exceptional results that will leave your outdoor space looking pristine and rejuvenated.

🔹Fill out our convenient form for a free quote. If you prefer feel free to call us directly @ 813-480-9093.

🔹 Visit our homepage to learn more about our company and the comprehensive services we offer. Dive into our dedicated service pages on brick paver sealing, travertine sealing, power washing, and concrete sealing to gain valuable insights into the process and benefits of each service.

🔹 Additionally, we have created a comprehensive guide to paver seal pricing, providing you with valuable information on the factors associated with pricing and cost. We believe in transparency and want to ensure you have all the resources you need to make informed decisions about your outdoor projects.

🔹 Experience the difference of working with a trusted and knowledgeable team. Learn about all things paver and hardscape sealing at our online learning center by checking out our Blog today. Embark on a journey with our Portfolio pages and share the experience your neighbors have enjoyed transforming their outdoor spaces into a true oasis of beauty and relaxation.

🌿🏞️ Paver Seal Tampa: Your Trusted Partner for Unparalleled Outdoor Solutions! Explore Our Services and Resources Now.