Professional Sealing Services In Dade City
**Transforming Driveways in Dade City: Professional Sealing Services for Lasting Beauty and Weed-Free Surfaces ✨🚀**

We recently had the pleasure of working with Mrs. Larter in Dade City, where we provided our professional sealing services to revitalize her driveway. Her specific requirements included sand replacement in the paver joints, cleaning, and sealing to combat weed growth. We are thrilled to share that Mrs. Larter was extremely satisfied with both the quality of our service and the competitive pricing we offered. 💯💪

At Paver Seal Tampa, we understand the importance of delivering exceptional sealing services tailored to the needs of our clients in Dade City. Our team of experts specializes in sand replacement, thorough cleaning, and effective sealing techniques. By employing these strategies, we help driveways remain weed-free longer, and stay more visually appealing, and well-protected for years to come. 🌿✨

Mrs. Larter's satisfaction with our professional sealing services in Dade City speaks volumes about our commitment to customer satisfaction. 😊✅ Impressed by the results, she requested to be added to our calendar for routine maintenance. We take great pride in establishing long-term relationships with our clients, offering them peace of mind and the assurance that their outdoor spaces will always be in optimal condition. 🏡❤️

If you reside in Dade City and are seeking top-notch professional sealing services for your driveway, look no further. Our team is dedicated to transforming driveways, enhancing their beauty, and eliminating weed growth. Experience the same level of expertise, quality, and client satisfaction that Mrs. Larter enjoyed. Contact us today to schedule an appointment and give your driveway the attention it deserves. Don't miss the opportunity to enjoy a weed-free and stunningly beautiful driveway for years to come. 🚀🌟

#DrivewayTransformation #WeedFreeDriveway #ProfessionalSealingServices #DadeCity #CustomerSatisfaction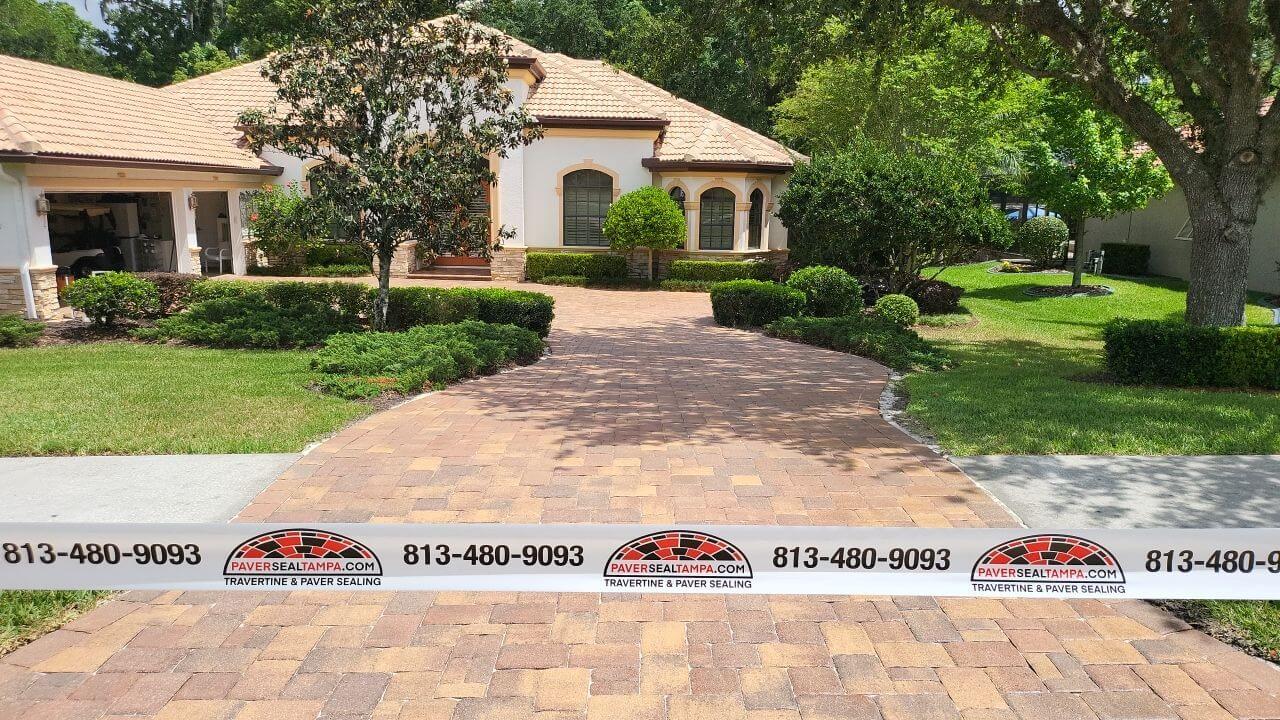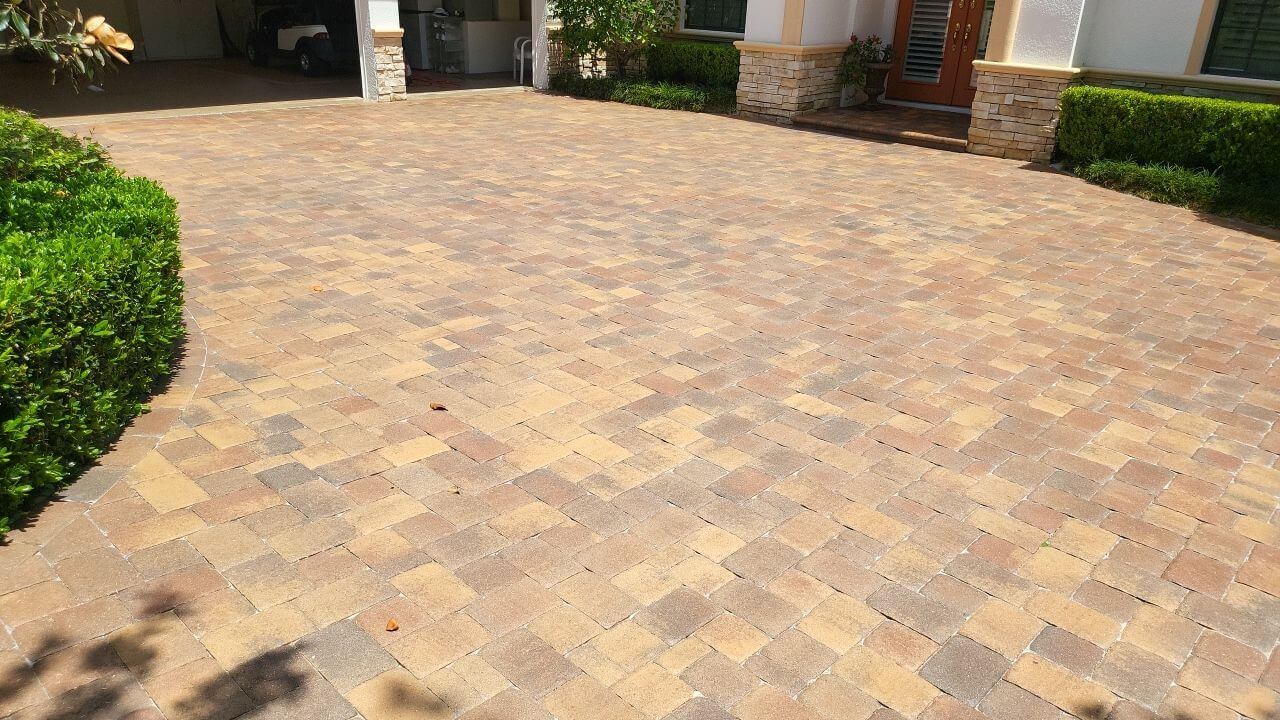 Learn More About Paver Sealing And Hardscape Care With These Articles.
Check out Some of our other projects your neighbors just completed with us!
🔎 Discover Our Complete Range of Services and Resources to Transform Your Outdoor Space!
🔹 At Paver Seal Tampa, we pride ourselves on being your one-stop solution for all your exterior cleaning and paver care needs. If you're looking for great information on paver sealing, travertine sealing, power washing, or concrete sealing, we have you covered. Our team of experts is dedicated to delivering exceptional results that will leave your outdoor space looking pristine and rejuvenated.

🔹Fill out our convenient form for a free quote. If you prefer feel free to call us directly @ 813-480-9093.

🔹 Visit our homepage to learn more about our company and the comprehensive services we offer. Dive into our dedicated service pages on brick paver sealing, travertine sealing, power washing, and concrete sealing to gain valuable insights into the process and benefits of each service.

🔹 Additionally, we have created a comprehensive guide to paver seal pricing, providing you with valuable information on the factors associated with pricing and cost. We believe in transparency and want to ensure you have all the resources you need to make informed decisions about your outdoor projects.

🔹 Experience the difference of working with a trusted and knowledgeable team. Learn about all things paver and hardscape sealing at our online learning center by checking out our Blog today. Embark on a journey with our Portfolio pages and share the experience your neighbors have enjoyed transforming their outdoor spaces into a true oasis of beauty and relaxation.

🌿🏞️ Paver Seal Tampa: Your Trusted Partner for Unparalleled Outdoor Solutions! Explore Our Services and Resources Now.