What To Do Before & After Sealing Services
We have taken the liberty of compiling a basic checklist of things to do both prior to and following sealing services to help our customers properly prepare before our arrival.

Ensuring the following steps are taken will allow our team to work efficiently to complete your project, and ensure the results from service last as long as possible!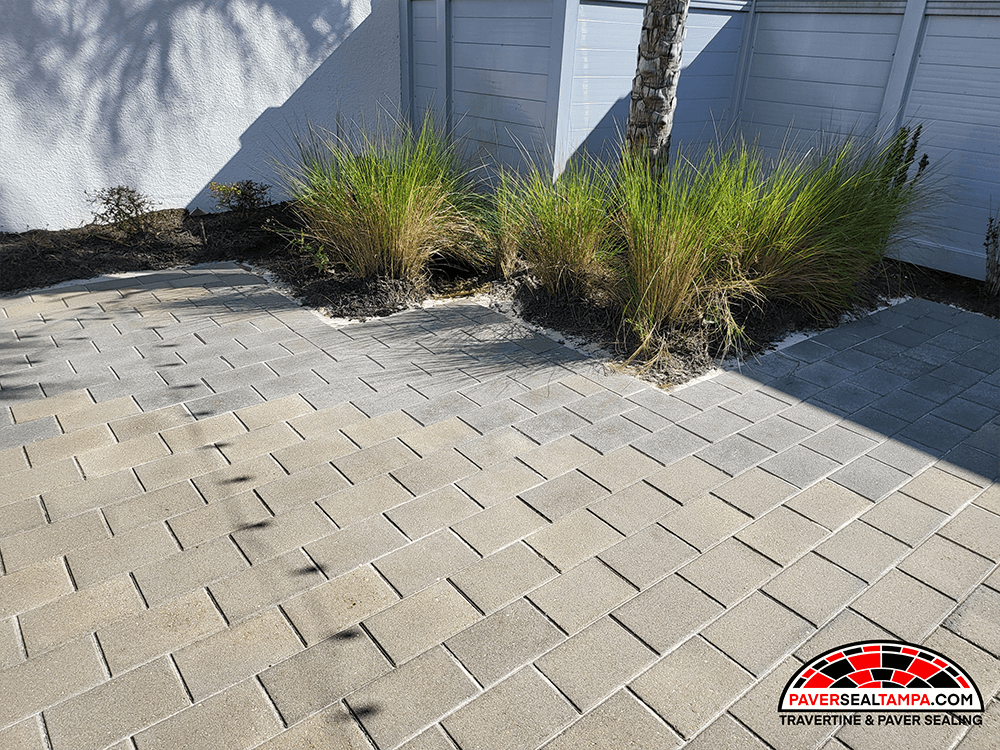 Schedule landscapers and any other maintenance personnel so that they do not come on the day of sealing. Reschedule them to come three days after sealing to allow for sufficient curing time. NOTE: Advise landscapers to avoid any tight turns on sealed pavers in order to prevent tire markings from their riding equipment.
Remove furniture, plants, pool basket covers and any other movable decorative items from any area being cleaned and sealed or arrange their removal with your sealing technician. Moving fees may apply. Remember the sealer can/will seal these items to the surface.
Turn off the pool pump. Pool maintenance services should not be done on the day of sealing.
Turn off your sprinkler system on the day your pavers are being cleaned and sealed.
Ensure all automobiles that will need to be used are out of the garage and not on the paver area that is to be cleaned and sealed. If you were not home the day of the cleaning and sealing, and if the garage doors close on the pavers, make arrangements with your sealing technicians to be sure the garage doors will be left open.
Pool cleaning can be performed 48 hours following sealing to remove any sand or debris from the pool. The filter must remain off until the cleaning is completed.
Swimming in your pool may resume after 48 hours and pool servicing is completed.
Do not remove caution tape around the driveway and walkways until the third day.
The paver surface may be open to light foot traffic 4 hours after sealing is completed.
Driving on pavers can begin 48 hours after service. To prevent tire markings do not make tight turns or sudden stops on pavers.
Replace furniture, pool basket cover, plants etc. on the paver surface, 24 hours after sealing is completed.