Travertine Sealing For A Beautiful Lanai In Wimauma, FL
Our office recently had the pleasure of serving the travertine sealing needs of a Wimauma Florida resident. Our team cleaned and sealed this travertine pool deck with our premium Natural stone Sealant: Stone Show Enhancer. Our customer's beautiful home lanai is clean and ready for summer pool season here in Florida.

We know Florida homeowners love having an enjoyable backyard oasis year round! 🏝

With more experience and a healthy obsession of exceeding client expectations, our team was able to complete this project in record time and truly stun our client with the end result!

🔹 If you're ready to transform your outdoor oasis, we offer a convenient online form on our website or a simple phone call to request your free quote. Don't miss this opportunity to revitalize your pool deck and create an inviting space for relaxation and entertainment. Contact us today at 813-480-9093 and let us bring the natural depth of color to your travertine pool deck while keeping your stones feeling natural under your bare feet in Wimauma!

💦🌞Paver Seal Tampa: Making Your Pool Deck Oasis Beautiful with Expert Cleaning and Sealing Services! 🌟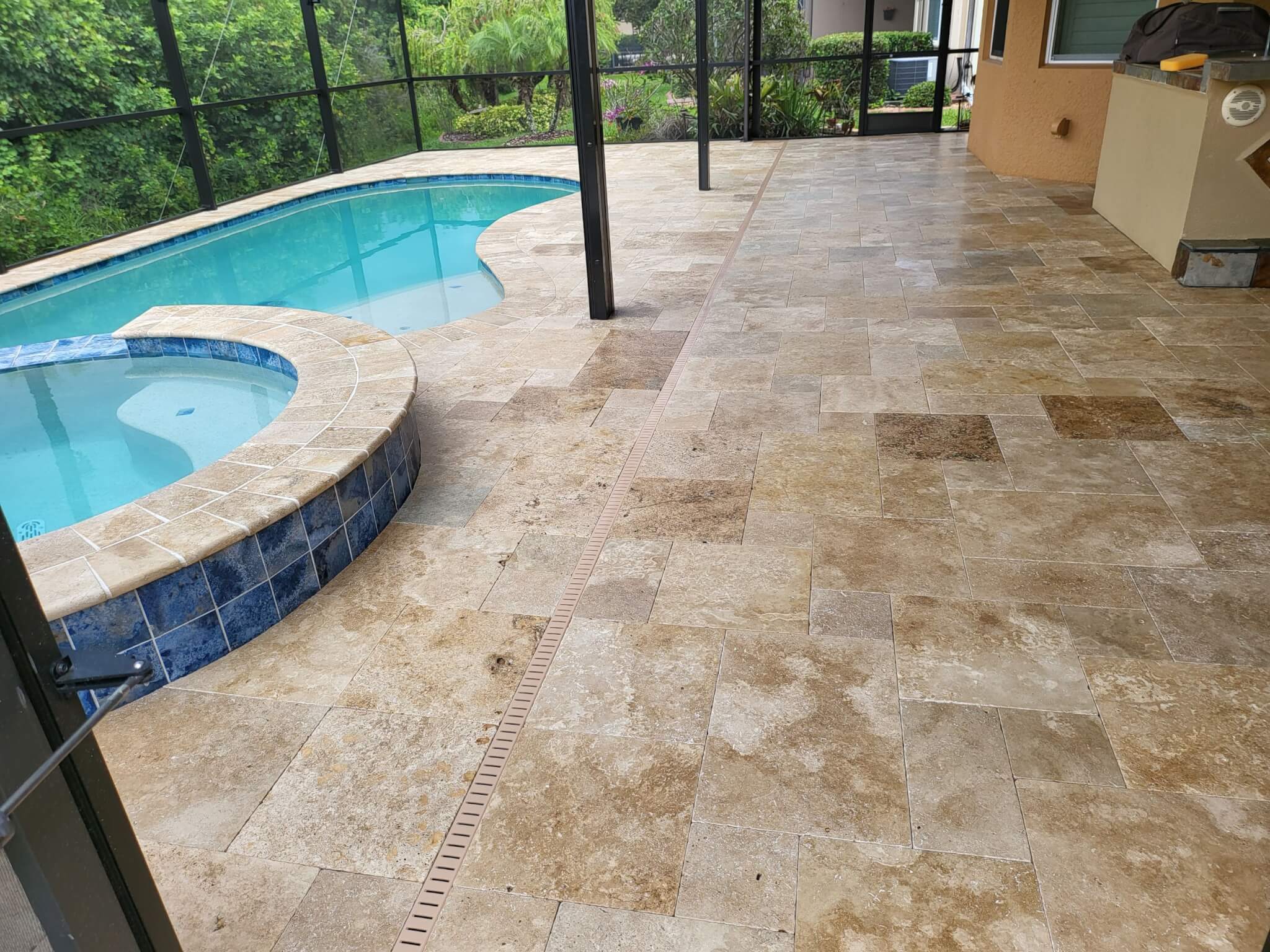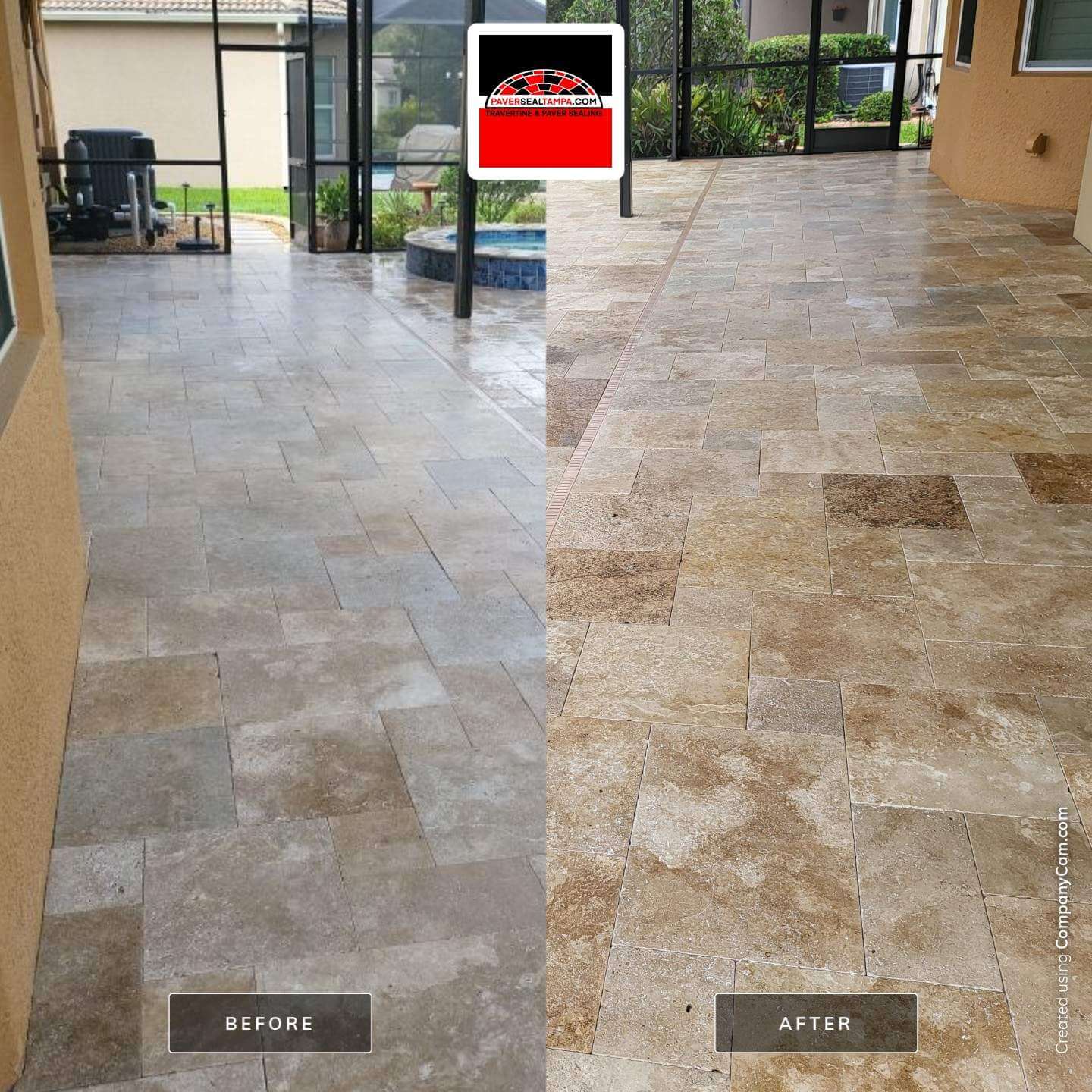 🔎 Discover Our Complete Range of Services and Resources to Transform Your Outdoor Space!
🔹 At Paver Seal Tampa, we pride ourselves on being your one-stop solution for all your outdoor needs. Whether you're looking for paver sealing, travertine sealing, power washing, or concrete sealing, we have you covered. Our team of experts is dedicated to delivering exceptional results that will leave your outdoor space looking pristine and rejuvenated.

🔹 After filling out our convenient form for a free quote, we invite you to explore our website further. Visit our homepage to learn more about our company and the comprehensive services we offer. Dive into our dedicated pages on paver sealing, travertine sealing, power washing, and concrete sealing to gain valuable insights into the process and benefits of each service.

🔹 Additionally, we have created a comprehensive guide to paver seal pricing, providing you with valuable information on the factors associated with pricing and cost. We believe in transparency and want to ensure you have all the resources you need to make informed decisions about your outdoor projects.

🔹 Experience the difference of working with a trusted and knowledgeable team. Visit our website and Blog today. Embark on a journey to transform your outdoor space into a true oasis of beauty and functionality.

🌿🏞️ Paver Seal Tampa: Your Trusted Partner for Unparalleled Outdoor Solutions! Explore Our Services and Resources Now.
We Put Our Name On Every Job
At Paver Seal Tampa we strive to exceed expectations and deliver a final product that we are proud of… And you will be too! Contact our office today to get a FREE quote for your next project