Transform Your Pool Deck with Paver Seal Tampa's Expert Travertine Sealing Service in Odessa, FL
Are you tired of looking at your worn-out and lifeless pool deck in Odessa, Florida? Meet the Velar family, a father, and son duo who were facing the same problem, but guess what? They found the perfect solution with Paver Seal Tampa!
Paver Seal Tampa is the go-to expert for Travertine Sealing. Whether you need sealing for your travertine pavers, or have concerns regarding non-slip travertine sealing, we have you covered. When the Velar family approached us to rejuvenate their pool decks, we knew we had to deliver nothing but the best! 
With our skilled team and top-notch products, we transformed Mr. Velar Jr.'s pool deck, bringing out the natural sheen that made it a serene oasis of relaxation and beauty. On the other hand, Mr. Velar Sr. wanted that glossy look, and boy, did we deliver! His pool deck shined like a star and became the talk of the neighborhood.
Now, we want to do the same for you! Imagine your pool deck looking brand new, ready to welcome friends and family to create cherished memories. Whether you prefer the natural charm or the glossy allure, we have the perfect travertine sealing solution tailored to your desires.
Here's what we offer:
Enhanced Beauty & Protection: Enhance the beauty of your pool deck with our high-quality travertine sealing service. Protect your pavers from wear and tear while bringing out their stunning colors.
Trust Our Expertise: We clean and seal every nook and cranny of your travertine pavers, ensuring long-lasting durability and a captivating appearance.
Safety Matters: Our non-slip travertine sealing process will help your pool decks slip-resistance, providing peace of mind for you and your loved ones.
Why choose Paver Seal Tampa?
Experience: Our team of skilled professionals knows travertine sealing inside out, delivering excellent results every time.
Quality Products: We use top-of-the-line products to ensure your pool deck looks stunning and stands the test of time.
Personalized Solutions: Your preferences matter to us, and we'll tailor our services to meet your unique needs.
Affordable Pricing: Sealing your travertine pool deck doesn't have to break the bank. We offer competitive pricing with no hidden fees.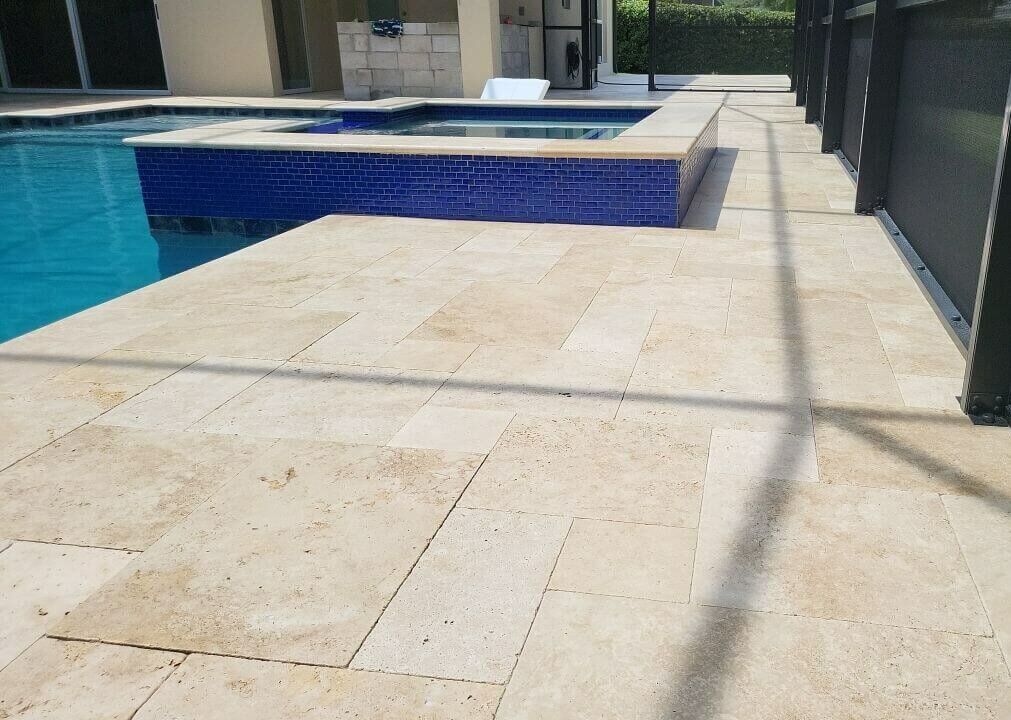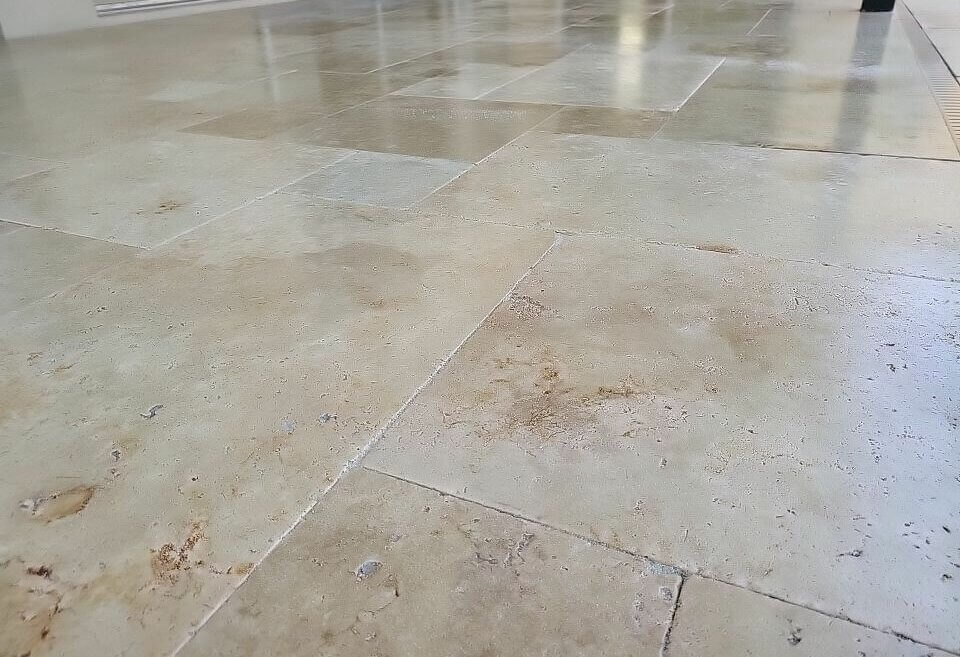 Learn More About Paver Sealing And Hardscape Care With These Articles.
Check out Some of our other projects your neighbors just completed with us!
🔎 Discover Our Complete Range of Services and Resources to Transform Your Outdoor Space!
🔹 At Paver Seal Tampa, we pride ourselves on being your one-stop solution for all your exterior cleaning and paver care needs. If you're looking for great information on paver sealing, travertine sealing, power washing, or concrete sealing, we have you covered. Our team of experts is dedicated to delivering exceptional results that will leave your outdoor space looking pristine and rejuvenated.
🔹Fill out our convenient form for a free quote. If you prefer feel free to call us directly @ 813-480-9093.
🔹 Visit our homepage to learn more about our company and the comprehensive services we offer. Dive into our dedicated service pages on brick paver sealing, travertine sealing, power washing, and concrete sealing to gain valuable insights into the process and benefits of each service.
🔹 Additionally, we have created a comprehensive guide to paver seal pricing, providing you with valuable information on the factors associated with pricing and cost. We believe in transparency and want to ensure you have all the resources you need to make informed decisions about your outdoor projects.
🔹 Experience the difference of working with a trusted and knowledgeable team. Learn about all things paver and hardscape sealing at our online learning center by checking out our Blog today. Embark on a journey with our Portfolio pages and share the experience your neighbors have enjoyed transforming their outdoor spaces into a true oasis of beauty and relaxation.
🌿🏞️ Paver Seal Tampa: Your Trusted Partner for Unparalleled Outdoor Solutions! Explore Our Services and Resources Now.