A South Tampa Paver & Travertine Sealing Story
Once upon a sunny day in South Tampa, Nicole's new travertine pool deck was a sight to behold, and she wanted to keep it that way. But she faced a common dilemma – how to protect her natural stone surface without altering its color and texture. That's when fate led her to our website, where she discovered the perfect solution.
At Paver Seal Tampa, we understand that each surface is unique, and a one-size-fits-all approach won't do. Nicole was relieved to learn about the different options available for her precious travertine stones. Excited, she reached out, and we quickly set up an in-person appointment.
During our meeting, we delved deep into Nicole's needs, addressing her key questions regarding the expected results and outcomes. She was impressed by our thorough knowledge and genuine passion for what we do.
Nicole decided to review the options with other contractors, but she couldn't shake the trust she felt in our quality reputation. Ultimately, she chose us, knowing we would care for her travertine with the utmost dedication.
But that's not all! Nicole was thrilled to learn that we could also take care of her new paver driveway using a different sealer. We even surprised her by pressure washing her entire home – all in a seamless, one-day process!
As the sun set on that fateful day, Nicole's travertine pool deck and paver driveway gleamed with renewed beauty and protection. She couldn't believe her luck in finding the best sealer for her beloved natural stone.
So, if you're in South Tampa, seeking the perfect sealer for your travertine or pavers, look no further! Trust the experts at Paver Seal Tampa to treat your surfaces with personalized care, just like we did for Nicole. We're here to make your outdoor spaces shine and save you time! 💧🏞️✨
Here's What We Offer:
🌟 Customized Sealing Solutions: We understand the unique needs of your travertine and pavers, providing tailored sealing options without altering their natural beauty.
🏞️ Comprehensive In-Person Consultation: Our team takes the time to understand your requirements, answering all your questions for a worry-free experience.
💧 One-Day Process: With efficient services, we work wonders in a single day, leaving your surfaces protected and your home shining like new.
Why Choose Us:
✅ Trusted Reputation: Our quality workmanship and dedication have earned us a stellar reputation in South Tampa.
✅ Extensive Knowledge: We're experts in travertine and paver sealing, ensuring the best results for your surfaces.
✅ All-Inclusive Service: From travertine sealing to pressure washing, we offer a comprehensive solution to revitalize your outdoor spaces.
Don't wait! Call Paver Seal Tampa today and let us bring out the true beauty of your travertine and pavers! 📞💫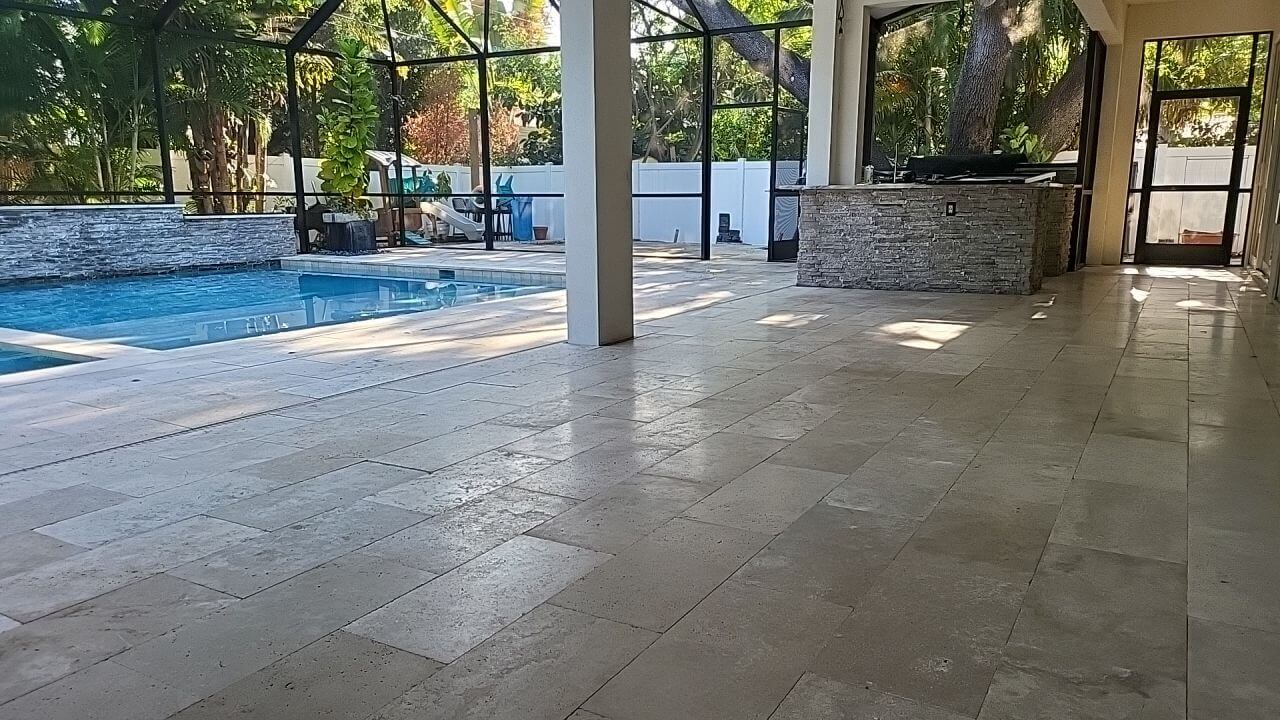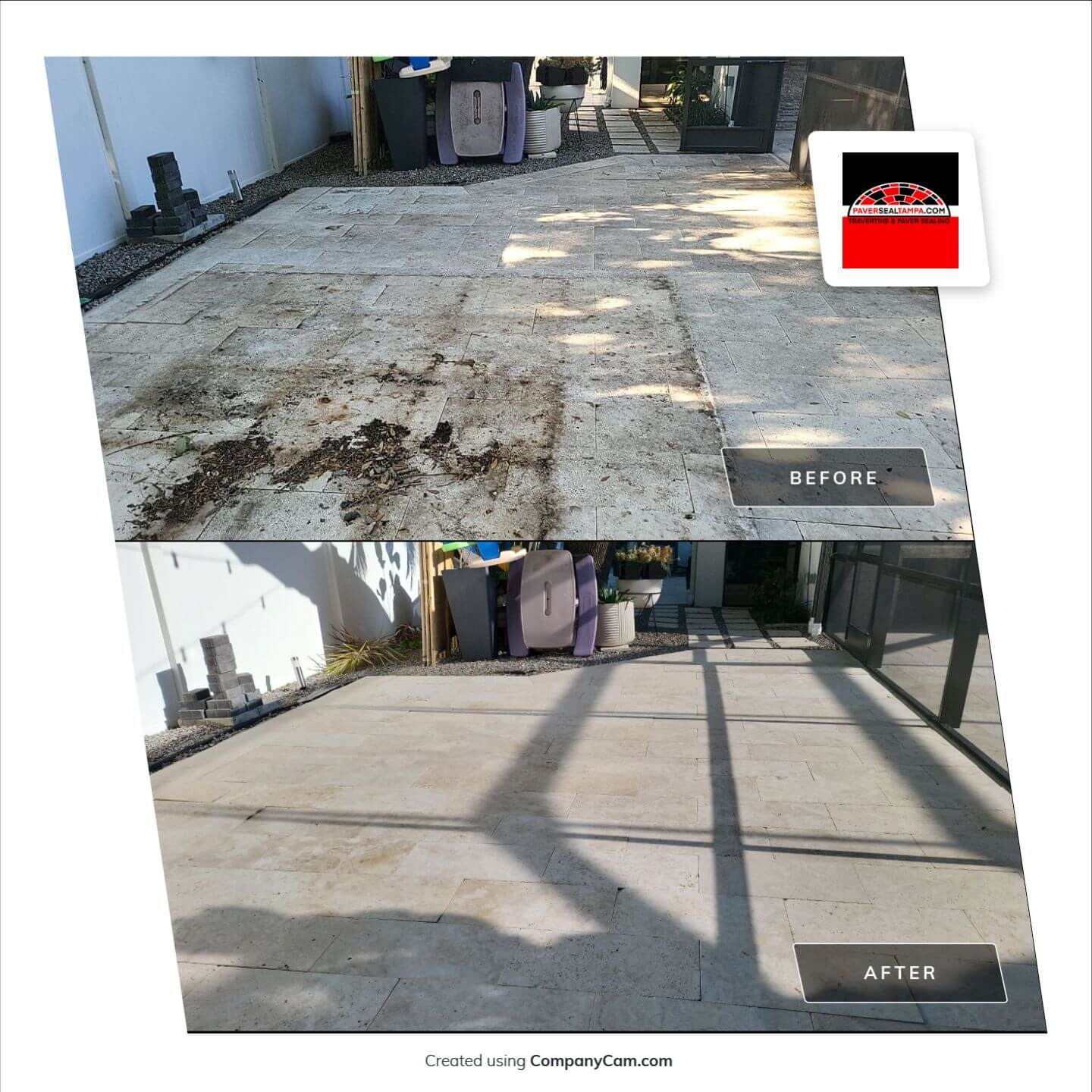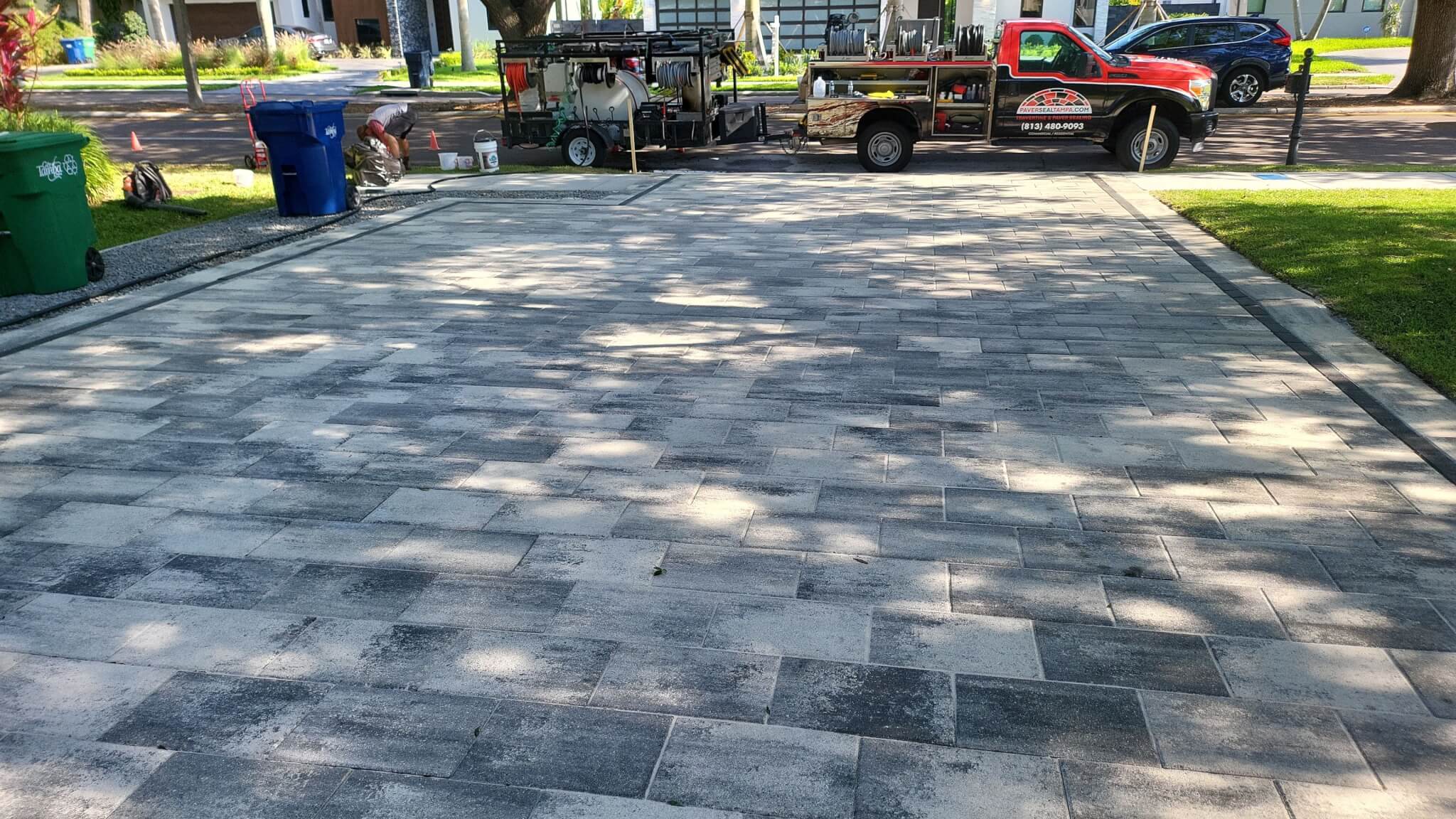 Learn More About Paver Sealing And Hardscape Care With These Articles.
Check out Some of our other projects your neighbors just completed with us!
🔎 Discover Our Complete Range of Services and Resources to Transform Your Outdoor Space!
🔹 At Paver Seal Tampa, we pride ourselves on being your one-stop solution for all your exterior cleaning and paver care needs. If you're looking for great information on paver sealing, travertine sealing, power washing, or concrete sealing, we have you covered. Our team of experts is dedicated to delivering exceptional results that will leave your outdoor space looking pristine and rejuvenated.
🔹Fill out our convenient form for a free quote. If you prefer feel free to call us directly @ 813-480-9093.
🔹 Visit our homepage to learn more about our company and the comprehensive services we offer. Dive into our dedicated service pages on brick paver sealing, travertine sealing, power washing, and concrete sealing to gain valuable insights into the process and benefits of each service.
🔹 Additionally, we have created a comprehensive guide to paver seal pricing, providing you with valuable information on the factors associated with pricing and cost. We believe in transparency and want to ensure you have all the resources you need to make informed decisions about your outdoor projects.
🔹 Experience the difference of working with a trusted and knowledgeable team. Learn about all things paver and hardscape sealing at our online learning center by checking out our Blog today. Embark on a journey with our Portfolio pages and share the experience your neighbors have enjoyed transforming their outdoor spaces into a true oasis of beauty and relaxation.
🌿🏞️ Paver Seal Tampa: Your Trusted Partner for Unparalleled Outdoor Solutions! Explore Our Services and Resources Now.