Travertine Sealing Project For A Beautiful Highland Park Home
Another day, another great customer served! We recently had the pleasure of sealing the travertine tile at this Highland Park residence in Tampa Florida. Our customer had a beautiful front patio, walkway, and grand entrance to their home with a gorgeous travertine stone arrangement.

We spent the day thoroughly cleaning, re sanding, and sealing this stunning stone. We used Ure-Seal gloss for an amazing shine along with a broadcast grip additive for superior grip. Our client also elected to sign up for routine yearly maintenance to ensure that their stone stays perfect for years to come! We are thrilled with how this project turned out and can't wait to see how this stone holds up over the next year with premium protection from Paver Seal Tampa.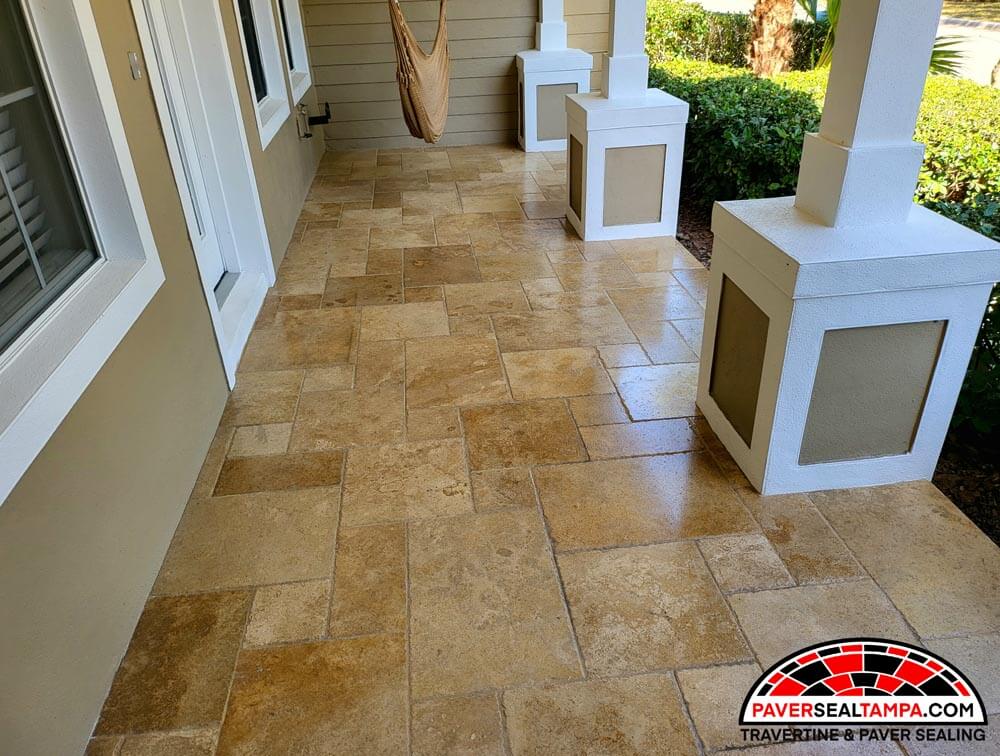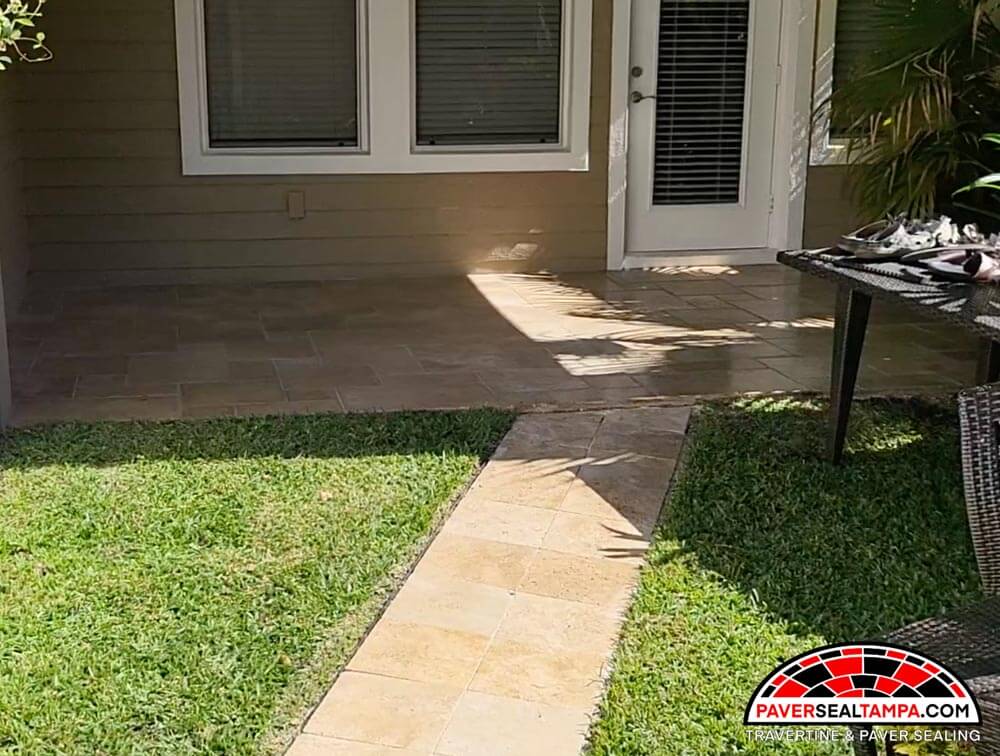 We Put Our Name On Every Job
At Paver Seal Tampa we strive to exceed expectations and deliver a final product that we are proud of… And you will be too! Contact our office today to get a FREE quote for your next project